What Can Brands Do to Keep Counterfeit Products Off the Market?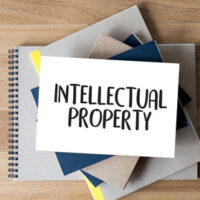 Counterfeit products can cause enormous damage to a brand. The Organisation for Economic Cooperation and Development (OECD) estimates that counterfeits now make up approximately 3.3 percent of all global trade. For reference, this means that more than $1 trillion in counterfeit products are sold every year—with footwear, apparel, electronic goods, watches, medical equipment, and luxury goods being the most affected industries.
If your company is facing a market filled with counterfeits, please know that you have options available. With a proactive, thorough, and consistent approach, you can work to protect the value of your brand. Here, our Boca Raton counterfeit lawyers provide an overview of how your company can defend its brand value and keep illegitimate products off of the market.
Defend Your Brand: How to Stop Counterfeit Products
Develop a Proactive IP Protection Strategy
Unfortunately, counterfeiters are never going to disappear entirely. Even when you stop one, there is always the risk that another will pop up. The best way to limit the adverse effects of counterfeits is to have a proactive plan in place. Among other things, a comprehensive brand protection plan should contain an inventory of important intellectual property, ensure that IP rights are established, and have procedures for identifying and fighting counterfeit products. Swift action is a must.
Consistently Monitor the Online/Offline Markets
You cannot stop counterfeits unless you know where to look for them. Left unmonitored, the market could quickly be flooded with illegitimate or confusingly similar products. What exactly your company needs to monitor depends entirely on the nature of your business. For example, a medical device manufacturer will be monitoring far different markets than a clothing company. Regardless of the nature of your business, it is important to know your markets and monitor them for counterfeits.
Send Cease-and-Desist Letters to Counterfeiters and Other Companies
When counterfeit products are discovered, it is imperative that brand managers take immediate action to protect their company's IP rights. In many cases, a cease-and-desist letter is a good first step. It may be enough to stop the production or sale of counterfeits altogether. Certainly, a letter demanding an immediate stop to production/sale of these products should be sent to counterfeiters. Additionally, it may be advisable to notify third party sellers—from brick and mortar retailers to major web platforms such as Amazon—of the counterfeiting.
Take Legal Action to Protect Your IP Rights
While a cease-and-desist letter is sufficient to stop counterfeits in some cases, there are exceptions. Additional legal action may be necessary to protect your brand. Through an anti-counterfeiting lawsuit, remedies may include a court order halting additional sales of counterfeit goods and the compensation for financial damages.
Call Our Boca Raton, FL Counterfeit Attorneys for Immediate Help
At Perkins Law, our Boca Raton intellectual property lawyers have the skills, knowledge, and experience to handle the full range of counterfeit cases. If you need help protecting your brand and stop counterfeits, we are prepared to take action. To arrange a fully private case evaluation, please contact us today. We help brands defend their rights in South Florida and throughout the United States.
Resource:
oecd.org/newsroom/trade-in-fake-goods-is-now-33-of-world-trade-and-rising.htm