Can You Sell A Copyright?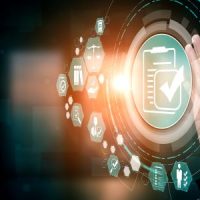 A copyright is a form of intellectual property that allows an individual or entity to protect an original form of authorship. It grants the exclusive legal right to produce, publish, assign, or distribute a legally protected work. This raises an important question: Is it possible to sell a copyright? The short answer is 'yes', a copyright is a form of intellectual property that can be assigned to another party. Though, there are some important aspects  to keep in mind when making  these transactions. Here our Florida intellectual property licensing attorney explains what you should know about your ability to sell a copyright.
A Copyright Can Be Transferred 
First and foremost, it is important to emphasize that a copyright can be sold to another party. To obtain the maximum level of copyright protection, the copyright for your original work of authorship should be registered. From there, you have the right to use it as you see fit. If you choose to do so, you can enter into an agreement through which the copyright is sold to a third party.
A Written Agreement is Required to Transfer a Copyright 
In Florida, oral contracts are sometimes enforceable. However, they are not valid for the assignment of a copyright. In order to sell a copyright to another individual or business, you must have a written agreement. The copyright sale agreement should be drafted and reviewed by an experienced intellectual property lawyer. An attorney with experience handling copyright law matters will be able to ensure that the copyright transfer contract is legally valid and in your best interests. 
Copyright Licensing Agreement: An Alternative to a Sale 
As the holder of a legally valid copyright, you certainly have the authority to assign your IP interests to another party. That being said, a straightforward sale/transfer of a copyright is not the only option that you have available under the law. If you wish to retain partial control over your copyright protected original work of authorship, you may want to consider using a licensing agreement. This is a viable alternative in many circumstances.
Black's Law Dictionary defines a copyright licensing agreement as a legally binding contract that grants another party the right to "use, make, or sell copies of the original " protected work. In other words, you could potentially give another party the ability to use your copyright for a limited purpose or for a pre-specified period of time. All copyright licensing agreements should be negotiated, drafted, and reviewed by a qualified intellectual property lawyer. 
Contact Our South Florida Copyright Licensing Attorney for Help
At Perkins Law, our Florida intellectual property lawyer has the legal expertise to protect your rights and interests. If you have any questions about licensing a copyright, our legal team can be here as a resource. Give us a call now or send us a message to arrange your fully private initial consultation. We help professionals and businesses with copyright licensing throughout South Florida, including in Broward County, Palm Beach County, and Miami-Dade County.