Luxury Footwear Designer Counter Sues Nike Over Trademark Dispute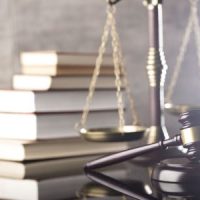 According to a report from Hypebeast, luxury sneaker designer John Geiger has filed a countersuit against Nike in a complex trademark infringement case. The dispute centers around the shoe company's well-known Air Force 1 (AF1) and Mr. Geiger's allegedly similar design. Nike is relying on its trade dress protection. However, the fashion designer is seeking to invalidate the famed shoe company's trade dress registration on the grounds that it is too broad. In this article, our Florida trademark & copyright infringement lawyer discusses the two-way trademark infringement lawsuit and provides an overview of the legal concept of trade dress.
Trademark Dispute Over Sneakers: Allegations of Similar Design 
In August of 2021, Nike filed a trademark infringement lawsuit against John Geiger, a designer of luxury fashion, including high-end sneakers. The lawsuit in question alleges that Mr. Geiger violated the company's intellectual property rights over its AF1design. Specifically, Nike alleges that certain designs of Mr. Geiger's GF-01 sneakers are confusingly similar and are likely to cause confusion amongst their consumers, who may be lead to believe that the GF-01 sneaker is associated with Nike.  Among other things, Nike alleged that Mr. Geiger  intentionally capitalized on Nikes reputation and brand.
In response to the trademark infringement claim, John Geiger has raised a number of different legal defenses. Further, a counterclaim has been filed against Nike. Notably, the fashion designer contends that Nike's trademark registration for the Air Force 1 shoes—a trade dress registration—is unreasonably vague. In addition, he points to several differences between the GF-01 shoes and theAF1 shoes that help target market consumers distinguish between the two brands. 
Trademark Law: What to Know About Trade Dress Protection
Trademark rights are critically important in the fashion industry. In fact, a trademark registration is often the best path for businesses and individual professionals to protect the integrity of unique and innovative fashion designs. In general, this is done through an area of trademark law known as "trade dress." In effect, trade dress offers IP protection for innovative fashion designs. To qualify for trademark protection for a fashion design on the grounds of trade dress, the design must be distinguishable from the functional portion of the clothing item and must be sufficiently unique to serve as a source signifier for potential customers.
As an example, Nike has filed for trade dress protection for a number of different products, including for its Air Force 1 brand shoes. The company was also recently granted trade dress protection for its Air Jordan brand sneakers and related apparel. However, in this two-way trademark infringement lawsuit that is now pending in federal court, fashion designer John Geiger is seeking to invalidate Nike's trade dress trademark registration for the Air Force 1 shoe.
Speak to Our Boca Raton, FL Trademark Lawyer for Immediate Legal Help
At Perkins Law, our Florida intellectual property attorney has deep experience handling complex trademark infringement claims. If you are currently locked in a trademark dispute, we are here as a legal resource. Contact our firm now to arrange your confidential consultation. Our firm provides trademark representation throughout South Florida, including in Boca Raton, Delray Beach, Deerfield Beach, Miami, Miami Beach, Homestead, Coral Gables, West Palm Beach, and Jupiter.
Source:
hypebeast.com/2022/2/nike-john-geiger-air-force-1-gf-01-trademark-countersue