NFL's Commanders Unveil New Mascot, Setting Up Trademark Lawsuit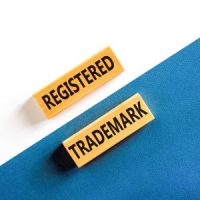 According to a report from Front Office Sports, the NFL's Washington Commanders unveiled their new mascot at the January game against the Cleveland Browns. The team changed its name from its temporary moniker the "Washington Football Team" to the "Washington Commanders" during the most recent off season. However, the new mascot is expected to set up a trademark dispute. In this article, our Florida trademark infringement attorney discusses the key details of the impending dispute.
Report: Trademark Battle Could Erupt as Washington Unveils New Mascot 
Washington's NFL franchise assumed the name "Commanders" to start the 2022 season. To this point, the team has operated without an official mascot until now. The team  officially unveiled its new mascot in an early January 2023 home game against the Cleveland Browns. The new mascot is reportedly expected to trigger a trademark infringement battle.
Most people expected that the team would select a "hog" as its mascot and the Commanders did not disappoint. Why does that matter? Washington's running back and offensive line in the 1980s was labeled with the now-iconic nickname "the hogs." In July of 2022, members of the original "hogs" obtained trademark protection through their company O-Line Entertainment.
O-Line Entertainment Threatens Trademark Litigation Against the Commanders 
Litigation was originally threatened if the Washington NFL team went through with their plan to have a "Hog" as their mascot . A legal representative for O-Line Entertainment has publicly confirmed that the company intends to file a trademark infringement lawsuit if the Commanders choose a "hog" as their mascot. However, despite the January unveiling of the Hog, "Mr. Tuddy", no lawsuit has yet been filed.
Notably, O-Line Entertainment has not yet finalized trademark protection for either of its "hog"-related trademark applications. As reported by Front Office Sports, the USPTO is expected to render its initial decisions for these trademark filings within the next few weeks. For its part, the Commanders have not publicly responded but have expressed that they have the right to choose a "hog" as a mascot.
Understanding the Standard for Trademark Protection 
It is important to emphasize that an individual, business, or organization cannot register any trademark that it so chooses. Certain criteria must be met to qualify for trademark protection. Among other things, an applicant must prove:
Commercial Use: Valid use in connection with the sale or promotion of goods or services.
Distinctive: The mark must be unique and enough to serve as a source signifier.
Conflict-Free: Mark cannot be confusingly similar to an existing trademark.
Whether or not O-Line Entertainment has met the threshold to qualify for trademark protection for either of its applications remains to be seen. The initial ruling from the USPTO will have important implications for this potential trademark infringement dispute.
 Contact Our Boca Raton, FL Trademark Infringement Attorney for Immediate Help
At Perkins Law, we are a results-driven brand protection law firm. With experience handling a full range of intellectual property infringement claims—including trademark infringement cases—we are here to protect your rights. Contact us today to set up a confidential, no obligation appointment. Our firm provides IP law services in Boca Raton and throughout all of South Florida.
Source:
frontofficesports.com/new-commanders-mascot-could-lead-to-trademark-battle/