Viacom Prevails In Trademark Dispute Over Floribama Shore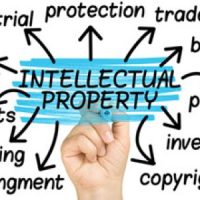 According to a report from Reuters, Viacom has prevailed in an appeal in a trademark dispute over the term "Floribama Shore." The company, which owns the MTV reality show by that name, had been accused of improperly copying the term from a Florida-based bar and concert venue. Here our Florida trademark infringement lawyer discusses the dispute and the ruling from the court.
Appeals Court Upholds Decision: First Amendment Protections for "Entertainment Product" 
Floribama Shore is a reality show that premiered on MTV in 2017. Viacom is the corporation that owns MTV. Notably, "Flora-Bama" is also the name of a famous bar/music venue located in Pensacola. As the reality television series gained popularity, the bar filed a trademark infringement lawsuit alleging that the Viacom property was improperly violating its trademark protections.
At the trial stage, a court ruled in favor of Viacom—finding no trademark infringement. The dismissal of the trademark infringement claim was then appealed. The United States Court of Appeals for the Eleventh Circuit has affirmed the decision of the lower court. It ruled that Viacom was not in violation of Flora-Bama's trademark rights.
In rendering its verdict, the appeals court emphasized Viacom's First Amendment rights. The court found that the television show was an "artistic work" that was entitled to strong First Amendment protections. As there was no direct competition between the two parties—television show vs. bar and concert venue—reasonable consumers were not likely to be confused.
First Amendment May Sometimes Be Raised as a Trademark Infringement Defense 
The First Amendment to the United States Constitution protects the freedom of speech and expression, and this includes the right to use words, symbols, and other expressive elements in connection with the sale or promotion of goods and services. In certain circumstances, the First Amendment can serve as a defense against trademark infringement allegations.
To be clear, the First Amendment does not provide a blanket defense against all trademark infringement allegations. Quite the contrary, it is a relatively limited trademark infringement defense that may apply only in certain situations when the concept of freedom of expression is implicated by the alleged "improper commercial use" by the defendant.
 A Trademark is an Important Type of Intellectual Property 
A trademark is one of the most important forms of intellectual property that most businesses have in its arsenal. It protects brand names, logos, and other distinctive symbols or marks that identify and distinguish a company or product from others in the marketplace. Trademarks can be registered with the government to provide legal protection against unauthorized use by others. Developing and protecting trademarks is often a key step to establish and maintain brand identity.
Consult Florida Trademark Infringement Attorney Today
At Perkins Law, our South Florida intellectual property lawyer has deep experience handling complex trademark claims. If you are locked in a dispute we are here to help. Call us now or send us a message today to request a completely confidential review of your case. With a legal office in Boca Raton, we provide IP laws services throughout Southeastern Florida.
Source:
reuters.com/legal/litigation/viacomcbs-wins-appeal-floribama-shore-trademark-fight-2022-11-30/