Supreme Court Hears Oral Argument in Jack Daniel's Trademark Case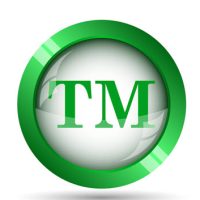 In March of 2023, the Supreme Court of the United States heard oral arguments in a somewhat unusual, but potentially important trademark infringement case. According to a report from Reuters, Jack Daniel's is locked in a trademark dispute with the maker of a dog toy that is shaped like a whiskey bottle. The defendant—an Arizona company called VIP Products LLC—argues parody. Here, our Florida trademark infringement attorney provides an overview of the stakes in the Supreme Court case.
Supreme Court Case: Jack Daniel's Properties v. VIP Products 
Background and Facts 
Jack Daniel's is the largest whiskey maker in the United States. Its brand is fairly recognizable for consumers. VIP Products developed a dog toy based on the iconic Jack Daniel's whiskey bottle design. Notably, VIP has a number of other similar products that are "spoofs" of other major brands.
Jack Daniel's sued the Arizona-based company for trademark infringement and trademark dilution. The whiskey manufacturer argued that a reasonable consumer would presume that the dog toy is officially associated with their brand. Additionally, Jack Daniel's contends that the parody dog toy dilutes the strong brand reputation that they have developed.
At trial, a court ruled in favor of Jack Daniel's. The trial court found trademark infringement and ordered VIPO Products to refrain from producing or selling the product. However, on appeal, the Ninth Circuit Court of Appeals reversed the decision.
 The Legal Issues 
The core legal issue in this trademark infringement case is whether VIP Products is protected on the grounds of parody. Federal trademark claims fall under the Lanham Act. VIP Products contends that its dog toys are "spoofs" of well-known brand names. As such, they argue that they should be entitled to heightened scrutiny protection. On the other hand, Jack Daniel's counters that the Lanham Act does not provide any sort of heightened scrutiny protection to companies that sell "spoof" products or otherwise make parodies of legally protected brands.
 What Comes Next 
On March 22nd, 2023, the Supreme Court of the United States heard oral arguments in the case of Jack Daniel's Properties v. VIP Products. Although it may appear to be a relatively simple parody trademark infringement claim, the court's eventual decision could have huge implications for federal intellectual property law. The nation's highest court must determine the extent to which the Lanham Act bends to protect the First Amendment rights of parties that are engaged in parody with a clear commercial purpose. A decision in the parody trademark infringement case of Jack Daniel's Properties v. VIP Products is expected later this year.
Contact Our Boca Raton, FL Trademark Infringement Lawyer Today
At Perkins Law, our Florida trademark infringement attorneys go above and beyond to help our clients find the best possible solution for their legal situation. Reach out to us by phone or connect with us directly online to schedule your fully confidential initial appointment. From our Boca Raton office location, we provide IP law representation throughout all of South Florida.
Source:
reuters.com/legal/jack-daniels-trademark-fight-over-dog-toy-goes-us-supreme-court-2023-03-22/