Taco Bell Prevails in "Taco Tuesday" Trademark Lawsuit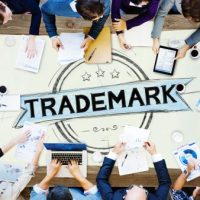 According to a report from Reuters, Taco Bell has prevailed in a trademark infringement lawsuit centered around the term "Taco Tuesday." A rival brand, Taco John's, has informed the United States Patent and Trademark Office (USPTO) that it will abandon its trademark. Taco Bell had an active trademark cancellation case pending. In this article, our Florida trademark attorney highlights the key things to know about this case.
Trademark Cancellation: Taco John's Abandoned "Taco Tuesday" Trademark 
Taco Bell has succeeded in its campaign to "liberate" the term "Taco Tuesday" from federal trademark protection. Taco John's announced it will abandon its federal trademark on the phrase. Taco Bell had challenged the trademark—it sought to cancel its competitor's trademark on the grounds that "Taco Tuesday" is a common phrase that had been unfairly monopolized.
 What is Trademark Cancellation? 
Trademark cancellation is a legal process where a party seeks to remove a registered trademark from the official registry. This can occur if the trademark is proven to be improperly registered or if it violates certain legal principles, such as becoming generic or being abandoned by the owner. The cancellation process involves a formal proceeding before the official trademark body (USPTO).
Genericness is Grounds to Cancel a Trademark 
There are several different grounds upon which a trademark can be canceled. Genericness is one of the grounds that could be used to support a trademark cancellation. A registered trademark may be removed from the official registry if it has become a common, generic term for the product or service it represents. The USPTO is required to reject an initial trademark registration for a generic trademark. In some cases, a trademark may have been properly approved, but a trademark may become generic over time. In this case, Taco John's decided to voluntarily abandon its "Taco Tuesday" trademark registration before the USPTO issued a final decision on the cancellation.
Understanding the Timeline for Trademark Cancellation 
The timeline for trademark cancellation generally follows a structured process. Though, as with other types of intellectual property matters, the timeline can vary based on jurisdiction and complexity of the case. Initially, a party seeking cancellation must file a petition with the appropriate governing body, such as the U.S. Patent and Trademark Office (USPTO). Upon filing, the respondent typically has 30 days to answer.
After that, discovery, the process of exchanging information between parties, may take several months. Trial briefs and evidence submissions follow, extending the timeline further. After all submissions, the Trademark Trial and Appeal Board (TTAB) reviews the case, which can take an additional few months. Overall, a trademark cancellation proceeding can last anywhere from 1 to 3 years, depending on the specific circumstances and any potential appeals.
 Consult With a Trademark Protection Lawyer in South Florida Today
At Perkins Law, our Florida trademark infringement attorney provides high-level legal guidance and support to both plaintiffs and defendants. If you have any questions about an infringement claim, we can help. Reach out to us by phone or connect with us online to set up a fully confidential, no obligation initial consultation. Our trademark infringement attorney represents clients throughout South Florida.
Source:
reuters.com/business/retail-consumer/taco-bell-wins-taco-tuesday-trademark-dispute-with-rival-chain-2023-07-18/