H&M Files Copyright Infringement Lawsuit Against Rapidly Growing Fast-Fashion Firm Shein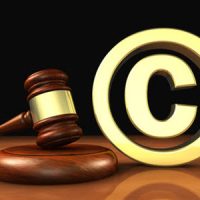 According to a report from Bloomberg, H&M—the Stockholm, Sweden-based multinational clothing company—has filed a copyright infringement lawsuit against a competitor called Shein. Shein is a rapidly-growing competitor and has quickly become one of the biggest names in the so-called "fast-fashion" industry. Within this blog post, our Florida copyright infringement attorney provides an overview of the allegations raised in the lawsuit.
Allegations: Fast-Fashion Brand Facing Lawsuit for Copyright Infringement 
Swedish fashion brand H&M has filed a copyright infringement lawsuit against the increasingly notorious fast fashion retailer Shein. The lawsuit accuses the Hong Kong-based company of copying H&M's designs. As part of the copyright infringement lawsuit, H&M is seeking an injunction to halt further infringement on copyrights/trademarks and unspecified compensatory damages. Both Zoetop Business Co, the former owner of Shein, and Shein Group Ltd have been named as defendants in the copyright infringement lawsuit
An Overview of Intellectual Property Protections in the Fashion Industry
 In the fashion industry, innovation and uniqueness are at the core of success. Intellectual Property (IP) protection plays a crucial role in safeguarding designers' ideas and investments. Here is an overview of the key things fashion designers and fashion industry companies in Florida should know about intellectual property protections:
Copyright Infringement: Copyright law provides protection for original works of authorship, including designs. It is the primary source of IP protection in fashion. Copyright infringement occurs when these exclusive rights are violated, such as by copying a design without permission. Enforcement can be challenging due to the fine line between inspiration and infringement. Most notable designers and brands use copyright protection to guard against knock-offs, ensuring the authenticity and uniqueness of their creations.
Trademark Protection (Trade Dress): Trademark protection in the fashion industry extends beyond simple logos and brand names. Trade dress refers to the overall look and feel of a product, including features such as shape, color, texture, and design. It helps consumers identify a particular brand and creates brand loyalty. If a competitor's product is found to have a similar trade dress, leading to consumer confusion, it may be considered a violation of trademark rights. To qualify for trade dress protection, specific criteria must be met. A somewhat famous example of trade dress protection is the red sole of Christian Louboutin shoes. This designed element is so unique that it has been recognized as a distinctive characteristic of the brand. As such, it receives trade dress protection.
 Speak to Our Copyright Infringement Lawyer in South Florida Today
At Perkins Law, our Florida copyright infringement attorney goes above and beyond to provide reliable, solutions-forward legal representation. We have the professional and legal expertise to represent both plaintiffs and defendants in copyright law cases. Get in touch with us by phone or connect with us online to set up your strictly private, no obligation consultation. With a law office in Boca Raton, we handle copyright infringement cases all across South Florida.
Source:
bloomberg.com/news/articles/2023-07-25/shein-being-sued-by-h-m-for-copyright-infringement-in-hong-kong