The Inter Miami – Inter Milan Trademark Dispute Continues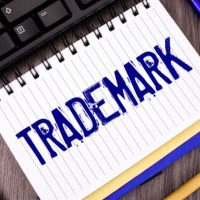 In 2020, Inter Miami played its inaugural season in Major League Soccer (MLS) at its home stadium in Fort Lauderdale, Florida. Off of the soccer field the franchise is already battle tested. Inter Miami has been locked in a multi-year intellectual property battle over its branding. The trademark battle shows no sign of slowing down.
According to reporting from The New York Times, the trademark dispute between Inter Miami of the MLS and the Italian professional soccer club Inter Milan is carrying over into 2021. In this article, our Florida trademark registration lawyers provide a brief history of the ongoing legal dispute and explain where things currently stand. 
Trademark Dispute: Inter Miami Suffered Two Defeats in its Trademark Opposition 
Back in 2014, Inter Milan filed an application to register the trademark for the term 'Inter' in the U.S. soccer market. Based in Northern Italy, the professional soccer team is known around the world. Inter Milan argues that its brand is associated with the term 'Inter'—even in the American soccer market. When Inter Miami was added in the MLS as an expansion franchise, it filed a trademark opposition challenging Milan's application. The South Florida-based team made two arguments against Milan's trademark registration:
Too Generic: The term 'Inter' is purely descriptive in soccer. Therefore, it is not sufficiently distinctive to qualify for trademark protection.
Likelihood of Confusion: The term is already associated with the MLS team Inter Miami in the South Florida market. Therefore, approving Milan's application would cause a "likelihood of confusion" among consumers.
Thus far, Miami has suffered two legal setbacks. The latest came in December of 2020, when the USPTO once again rejected Miami's "likelihood of confusion" argument against the trademark registration. However, Inter Miami has not given up. The MLS team is still locked in a legal dispute over trademark rights. 
The Intellectual Property Dispute Continues Into 2021 
The trademark dispute between Inter Miami and Inter Milan has persisted for more than three years. Though, The New York Times reports that there is still a possibility a settlement could be reached. That being said, if Inter Miami continues to suffer defeats, there could be significant implications for the team's brand.
If the matter is ultimately resolved in Inter Milan's favor—meaning the Italian soccer club is awarded full trademark rights over the term 'Inter'—there could be additional legal battles. There is even a possibility that Inter Miami could be forced to modify its nickname and stop using the term 'Inter' in its branding.
Call Our South Florida Trademark Law Attorneys for Help
At Perkins Law, our Florida intellectual property lawyers possess the skills, experience, and knowledge to protect your brand. If you have any questions about trademark infringement claims, we are available to get you answers. Contact us now to arrange a strictly confidential evaluation of your case. With an office in Boca Raton, we provide intellectual property law services throughout Florida, including in Miami-Dade County, Broward County, and Palm Beach County.
Source:
nytimes.com/2021/02/18/sports/soccer/inter-milan-inter-miami.html