The Perils of DIY Trademark Filing and Why You Need a Lawyer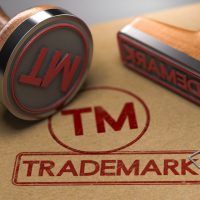 Filing a trademark application with the USPTO may seem like a reasonable DIY project, but it's far from it. While the internet is full of DIY tips and tutorials to help you with the process, there are many nuances to trademark filing that a seasoned lawyer in this area is best suited to help you navigate. Not hiring a lawyer to assist you could lead to devastating consequences down the road, including having your trademark registration canceled – and may cost you much more than you ever bargained for.
Why You Need a Lawyer
Working with an experienced attorney is essential for any entrepreneur trademarking their business name or logo. Even if you have conducted your due diligence, done a thorough trademark search, and identified the appropriate class of goods and services that your trademark applies to, it is worth seeking professional help to ensure that you get everything right. A trademark lawyer will ensure that your application meets the necessary standards and that it's airtight, with no loopholes that could expose you to legal challenges. Not having legal help could end up backfiring on you when you least expect it.
Additionally, trademark law is not a one-size-fits-all solution. A trademark lawyer can help tailor the process to meet your business needs. For example, they can advise on what level of trademark protection your business requires, whether it is a state or federal trademark application, and what supporting evidence you need to prove that your business is the trademark's rightful owner.
Risks of Not Using a Lawyer
One of the most significant issues with filing a trademark application without the help of a lawyer is the risk of getting it wrong and ending up with a trademark registration that provides you with little or no legal protection. Without adequately understanding the intricacies involved, you could make an application that leaves you vulnerable and does not effectively safeguard your business name or logo. With all the time and effort you have put into building your brand, the last thing you want to happen is to lose everything because of a botched trademark application process.
Another risk is the possibility of someone else using a similar mark to yours, which may sidetrack you from the crucial work that you should be doing in your business. In the case of the graphic design company mentioned in the blog video, legally stopping the infringing activity became an uphill task for the owner who filed the mark on his own. He did not realize that the trademark registration did not apply to his specific business services, and so the trademark registration he obtained could not help him protect his rights.
If you are considering filing a trademark application for your business, speaking with a lawyer specializing in this area is crucial. DIY projects can be tempting, but in the legal world, it's best to trust a professional who knows what they're doing. They can help you avoid the issues outlined above and ensure that your business is properly protected with a robust trademark that you can rely on. Investing in their services now could save you a lot of time and money and protect your brand for years to come.
Contact a Florida Trademark & Copyright Registration Lawyer
If you have questions about registering a trademark and need assistance, an experienced Florida trademark & copyright attorney can assist you. We regularly provide clients with help handling trademark registration matters. Contact Perkins Law online today or call us at (561) 467-4001 for more information about how we can help you protect your brand assets.