Trademark Litigation Update: Earth, Wind & Fire Lawsuit Continues in Florida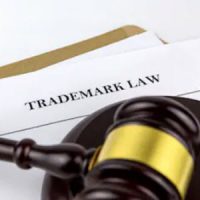 According to a report from Complete Music Update (CMU), the trademark lawsuit surrounding the band "Earth, Wind & Fire" will continue in a state court in Florida. A court denied an effort to dismiss the trademark infringement lawsuit on jurisdictional grounds. It is a high stakes legal dispute for the parties involved—centered on who actually owns the brand of the famous musical group. Here, our Florida intellectual property litigation lawyer highlights the key issues in this lawsuit.
Background: Legacy Band and Company Locked in Dispute over Earth, Wind & Fire Brand 
Earth, Wind & Fire IP, LLC is a company owned by the sons of the founder of the musical group (Maurice White). Substantial Music Group LLC and Stellar Communications Inc are two companies involved in the operation of a so-called Earth, Wind & Fire legacy band. The companies promote shows under the brand name "Earth, Wind & Fire" when working with performers that have played with the musical group in the past. Earth, Wind & Fire IP, LLC filed a trademark infringement lawsuit against the two promoters alleging improper use of their branding.
 Florida Court Denies Motion to Dismiss, Finds Jurisdiction 
Upon review, a Florida judge has ruled that a trademark lawsuit against Substantial Music Group and Stellar Communications—the entity's responsible for the Georgia-based Earth, Wind & Fire legacy band—will be allowed to proceed. The defendants had filed a motion to dismiss on the grounds that Florida was not the appropriate venue for the dispute. However, the defendants' jurisdictional challenges were rejected as some shows did occur in Florida. The fact that there were shows that occurred in Florida under the trademark brand in question was deemed sufficient for legal jurisdiction.
 Trademark Litigation Continues: Likelihood of Consumer Confusion is a Key Issue 
At its core, U.S. trademark law aims to protect consumers from deception and businesses from unfair competition. It achieves this goal by working to ensure that consumers can reliably identify the source of goods or services and make informed choices. One of the key legal issues in any trademark infringement claim is whether or not the allegedly offending conduct by the defendant created a "likelihood of consumer confusion."
The likelihood of consumer confusion is a central issue in the Earth, Wind & Fire legacy band trademark infringement lawsuit. As part of its complaint, Earth, Wind & Fire IP, LLC contends that it owns a valid trademark for the brand and that the marketing and branding by the defendants has created a strong likelihood of confusion among the actual and prospective attendees of its shows. For their part, the defendants deny wrongdoing.
 Set Up a Confidential Consultation with a Trademark Litigation Attorney in South Florida
At Perkins Law, our Florida trademark litigation lawyer is an experienced, solutions-forward advocate for clients. We are committed to helping our clients establish and protect their brand. Contact us today to set up your completely confidential consultation. From our Boca Raton legal office, we provide trademark litigation services on cases all across South Florida.
Source:
completemusicupdate.com/article/earth-wind-fire-trademark-dispute-will-continue-in-florida-court/