United States Navy Will Pay Technology Company More Than $150,000 For Copyright Violations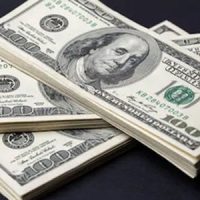 According to a report from Gizmodo, the United States Navy will pay approximately $154,000 in damages to resolve a copyright infringement lawsuit. Bitmanagement Software GmbH—a software company headquartered in Germany—originally sued the U.S. Navy for copyright violations in 2016. The company alleged that the Navy installed its copyright protected software on several hundred thousand machines without authorization while the parties were still in contract negotiations. Here, our Florida copyright infringement attorney discusses the lawsuit in more detail.
The Navy Used Unlicensed, Copyright-Protected Software Without Owner's Consent 
Bitmanagement Software GmbH developed a software program called BS Contact Geo. It is a 3D virtual reality software that is designed to help with visualization of geographic information. According to the company, they provided 38 licenses for the software program to the United States Navy. The limited number of licenses were provided, in part, to give the Navy more information about the program as the parties engaged in more comprehensive contract negotiations.
More specifically, the software company alleged that the Navy installed the copyright-protected program on more than 550,000 computers without its knowledge or authorization. A copyright infringement lawsuit was filed against the Navy. Government agencies, including the military, can be sued for computer infringement. The court found the Navy liable for copyright infringement,
Plaintiff Sought Far More in Copyright Infringement Damages
Notably, the software technology company had initially sued the United States Navy for $600 million in damages—including punitive compensation—on the grounds that the copyright violation was "willful." However, the court awarded just $154,000 to the software company. The damages was valued at $200 per additional license that the Navy should have obtained but failed to do so. The plaintiff originally sought a valuation of more than $1,000 per license, but the court sided with the damages calculation determined by an independent expert.
 Software is Largely Protected By Copyright Law 
Software is a form of intellectual property. For the most part, software is protected by copyright law. A computer programmer will automatically own and control the copyright for any unique software code that they write. So an individual or company technically does not need to register the copyright to obtain copyright protection. That being said, there are important advantages that come with registering a copyright, including a copyright for software. It is far easier to enforce a copyright—and recover damages through an infringement claim—for a copyright that is registered. Therefore, it is important that software is properly registered with the U.S. Copyright Office.
 Schedule a Confidential Consultation With Our Boca Raton Copyright Lawyer
At Perkins Law, our Florida copyright attorney works tirelessly to solve problems for our clients. We are qualified to represent both plaintiffs and defendants in copyright infringement claims. If you have any questions about your rights, we are here as a legal resource. Contact us now to arrange your confidential, no obligation initial consultation. From our Boca Raton office location, our intellectual property law firm serves communities throughout Southeastern Florida.
Source:
gizmodo.com/navy-copyright-gmbh-1849817872