AI Art Opens New Frontier in United States Copyright Law, U.S. Copyright Office Issues Key Decision in Favor of Limited Protection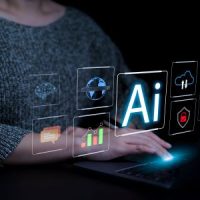 Over the past few months, a number of different tech companies have introduced new tools based on artificial intelligence (AI). Some of these applications allow users to create "AI art." Broadly defined, AI art is art created with the help of artificial intelligence technologies. A new type of creative output, there are major questions about the applicability of copyright law to AI art.
According to a report from Bloomberg Law, the United States Copyright Office recently issued a limited copyright registration for a graphic novel created through artificial intelligence-assisted technologies. In this article, our Florida copyright registration attorney explains what we currently know about the AI art and copyright law in early 2023.
Copyright Office Grants Limited Protection to AI Generated Art 
Over the past several years, artificial intelligence (AI) has become more impressive in its ability to create art. Recently, the United States Copyright Office issued a major decision in an AI-related art case. The agency determined that "Zarya of the Dawn"—which was created by artist Kris Kashtanova using an AI-assisted art generation platform—does qualify for limited copyright protection. The decision matters because this is still a novel area in the U.S. IP law.
Here is the key thing to understand about what the agency ruled: None of the AI-generated art pieces were entitled to copyright protection on their own However, the work as a whole—the graphic novel "Zarya of the Dawn"—involved original authorship by Kris Kashtanova. As such, the work in its entirety is eligible for copyright protection even though it uses many AI-generated images.
 There are Many Unresolved Questions About AI-Assisted Output Copyright Protection 
As AI-assisted output copyright protection becomes more common, there are many unresolved questions and concerns regarding its implementation and potential impact on creativity, fair use, and legal liability. Here are some of the key copyright law issues that are likely to be addressed in the coming years:
Can an AI platform create copyright protected art? Who owns the copyright and to what extent is that copyright protected?
Can an AI platform violate another party's copyright? Who bears legal liability for this type of copyright infringement?
How are AI-technologies related to the Fair Use doctrine? Is it Fair Use for an AI platform to be heavily inspired by another party's copyright protected art? 
Speak to Our Southeast Florida Copyright Lawyer Today
At Perkins Law, we are a leading brand protection law firm that handles a comprehensive range of intellectual property matters including copyright cases. If you have specific questions about your legal rights or your legal options, we are here to help. Contact us now for a confidential consultation. With an office in Boca Raton, our firm provides copyright law representation throughout the area, including in West Palm Beach, Pompano Beach, Fort Lauderdale. Hollywood, Hialeah, and Miami.
Source:
news.bloomberglaw.com/ip-law/ai-comic-art-dispute-leaves-copyright-protections-open-ended