Can You Sue for Trademark Infringement If You Have Not Registered?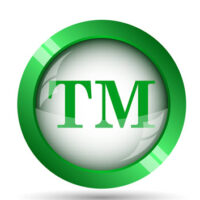 A key form of intellectual property is a trademark. A trademark is a recognizable sign, mark, or expression that serves as a source signifier. Under federal law, you are not required to register your trademark to obtain formal legal protection—meaning you can still sue for infringement even without registration. That being said, your rights and potential financial recovery are more limited if you fail to register a trademark. In this article, our Boca Raton trademark registration attorneys explain important things you need to know about protecting an unregistered trademark.
You Can Sue Without Registration—But Only On A Limited Level
In the United States, trademark protection arises largely out of a federal law called the Lanham Act. The statute has strict rules and regulations regarding trademark protection. However, the law does not require registration as a requirement to obtain legal rights. Indeed, federal law allows for a trademark infringement claim even without registration (15 U.S.C. § 1125(a)). Generally speaking, your right to sue for an unregistered trademark will be restricted to your own geographic area and/or to bringing a false advertising claim.
By Registering a Trademark, You Will Enhance Your Rights
To obtain the maximum level of protection for your brand,
it is strongly recommended that you register your trademark.
Here are three reasons why it is beneficial to register for trademark protection:
Proof of Ownership: To start, you can only bring a successful trademark infringement claim if you can prove that you are the rightful owner of the trademark. A valid trademark registration is a clear, compelling piece of evidence that helps to establish ownership. It is easier to win an infringement claim if you register.

Federal Trademark Rights: Once you have registered your trademark, you will no longer be limited to bringing a claim under common law or within a specific geographic area. Your IP rights will be protected on a national level.

Enhanced Damages: Finally, trademark registration allows parties to pursue a higher level of damages in an infringement claim. Depending on the specific nature of the trademark infringement, you may be eligible to recover attorneys' fees, legal costs, and/or statutory damages.
If you or your company has not yet registered an important trademark, it may be advisable to do so before filing a trademark infringement lawsuit. There are several considerations on this matter. An experienced intellectual property infringement lawyer can help you determine the best way to protect your rights.
Call Our South Florida Trademark Lawyers for Immediate Help With Your Case
At Perkins Law, our experienced trademark law attorneys are proud to serve every client with integrity. If you have any questions or concerns about trademark registration, we are available to help. For a fully private case evaluation, please contact us today. We represent clients throughout South Florida, including in Delray Beach, Deerfield Beach, Coral Springs, Boynton Beach, and Fort Lauderdale and nationwide.
Resource:
govinfo.gov/content/pkg/USCODE-2010-title15/pdf/USCODE-2010-title15-chap22-subchapIII-sec1125.pdf