What Is A Trademark Clearance Opinion?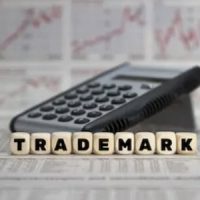 A trademark can be a valuable piece of intellectual property. It can distinguish your company's brand from competitors. To register a trademark, an applicant must prove that it is a unique source signifier for their product or service. A trademark registration could be denied on the grounds that another company has already registered a similar mark and there are a huge number of active trademark registrations already in use.
Indeed, the USPTO Performance and Accountability Report for FY 2019 notes that nearly 900,000 trademark applications were approved in that year alone. To ensure you and your company are in the best position to get your trademark application approved, it is generally a best practice to do comprehensive research early on in the process. In this article, our Florida trademark registration attorney explains how a trademark clearance opinion can help.
A Trademark Search Can Determine if a Mark/Phrase/Symbol is Available 
If you are preparing to form a new business or if your company is launching a new product or service, it is generally recommended that you do some background research on branding. A trademark search is the process of determining whether or not a particular service mark is available. In most cases, a trademark search starts with a simple "knockout search." An intellectual property attorney can conduct a knockout search to determine if a mark/phrase/symbol is already in use. A comprehensive search is even better than a knockout search, as it involves a more in-depth inquiry into federal records, state records, and other publicly available information.
 A Trademark Clearance Opinion Confirms that the Path is Clear 
A trademark clearance opinion is an affirmation from an intellectual property attorney. Following a comprehensive trademark search, a lawyer can issue such a letter. In doing so, the attorney can state their professional view that the particular mark/phrase/symbol in question is available for use. Among other things, a trademark opinion letter can confirm that your proposed mark:
Can currently be registered with the USPTO;
Is eligible for protection under the federal Lanham Act; and
Does not violate or infringe upon any trademarks.
A trademark clearance opinion can be given orally or drafted in writing. Often, small business owners can simply rely on an oral trademark clearance opinion. Though, a larger business may want a written trademark clearance letter—particularly if there are still ongoing discussions within the company as to whether or not to move forward with a proposed service mark or branding strategy.
Call Our Boca Raton, FL Trademark Registration Attorneys for Legal Support
At Perkins Law, our Florida trademark lawyers are standing by, ready to protect your company's IP rights. If you have questions about trademark clearance opinions, we are available to help. Call us now or send us a message for a confidential appointment with an attorney. With an office in Boca Raton, we provide trademark law services throughout South Florida, including in Jupiter, West Palm Beach, Palm Beach Gardens, Fort Lauderdale, Miami, and Miami Beach.
Source:
uspto.gov/sites/default/files/documents/USPTOFY19PAR.pdf