Digital Basel Accused Of NFT-Related Copyright Infringement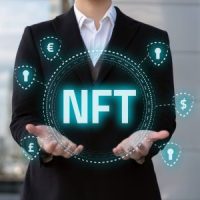 According to a report from Observer, a company called Digital Basel—an online platform that purportedly claims an association with the famed art fair "Art Basel"—has received a cease-and-desist letter for alleged copyright infringement. Digital Basel is an online platform focused on non-fungible tokens (NFTs). In this article, you will find an overview of the allegations as well as an explanation of the unique copyright issues related to non-fungible tokens (NTFs).
The Allegations: Digital Basel Improperly Traded Off of the Brand Name of Art Basel 
Digital Basel is an online platform that claims affiliation with Art Basel. It is now facing the risk of closure after it received a cease-and-desist letter from Art Basel as well as several gallery exhibitors. A cease and desist letter is a formal legal document sent by one party to another, demanding that the recipient stop engaging in a specific activity that is deemed to be unlawful, such as infringing upon a copyright or trademark. The Chief Executive Officer (CEO) of Art Basel contends that Digital Basel violated copyright law and posed risks to buyers, threatening artists' livelihoods and the art ecosystem by improperly using its brand identity to launch its platform. Art Basel denies any connection with or endorsement of Digital Basel. 
Many Outstanding Questions Remain About Copyrights and Non-Fungible Tokens (NTFs) 
The cease-and-desist letter sent to the NFT platform Digital Basel alleges a somewhat standard copyright law violation. The company is alleged to be improperly using the brand name of a more well-established competitor. That being said, non-fungible tokens (NFTs) more broadly are raising a number of different more novel copyright law questions. In recent years. NFTs have taken the digital world by storm, enabling creators to monetize their digital art, collectibles, and other virtual assets. Here are some notable copyright law issues that relate to NFTs:
Ownership of the Underlying Work: When an NFT is sold, it is still not always clear as to whether or not the buyer acquires the copyright to the underlying artwork or digital asset. The lack of clarity can lead to disputes between creators and NFT owners regarding the rights to reproduce, distribute, or display the work.
Unauthorized NFTs: In some cases, an individual may create and sell an NFT without the permission of the copyright holder. The NFT itself could be based on another party's copyright, which could lead to an infringement claim and potential legal action.
Fair Use and Derivative Works: NFTs may incorporate copyrighted material in new and transformative ways, raising questions about fair use, derivative works, and the extent to which creators must obtain permission from original copyright holders.
Get Help From Our South Florida Copyright Infringement Attorney Today
At Perkins Law, our Florida cease and desist lawyers are tireless, experienced advocates for clients. If you have any questions about an NFT-related copyright law matter, our IP law team is here to help. Contact us right away to set up a completely confidential review and evaluation of your case. We handle copyright infringement cases throughout Southeast Florida.
Source:
observer.com/2023/03/nft-platform-issued-a-cease-and-desist-by-art-basel/