Miami Nightclub Blocks LIV Golf Trademark Application—At Least For Now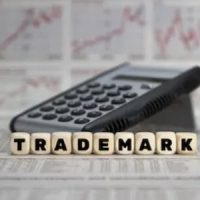 According to a report from Golf Digest, a Miami nightclub has taken action to block the trademark petition filed by the brand new LIV Golf tour. Miami's "LIV" nightclub is owned by the Fountainbleu Hotel. The nightclub argues that the golf tour's proposed trademark is confusingly similar. Notably, both the LIV Golf tour and LIV nightclub use the roman numeral for 54 as part of the branding.
Opposing another party's trademark application may be an important step for companies that are looking to protect their own brand identity. To successfully oppose a trademark application, a company needs to present a strong, well-supported case. Here, our Florida trademark law attorney explains the key things to know about blocking another party's trademark application.
 What to Do to Oppose a Trademark Application 
The trademark application process is vital in protecting a business's brand identity and ensuring its unique presence in the market. A trademark is a powerful branding tool. Unfortunately, in some cases, a business or organization may run into a situation where another party's proposed    trademark application infringes on an existing market. You have the right to oppose a trademark that is confusingly similar to your existing mark. Here are four key steps to take:
Monitor Trademark Applications: You cannot oppose a trademark unless you know what is actually being filed. Regularly check the Official Gazette. It is the database for new trademark applications. The United States Patent and Trademark Office (USPTO) publishes the Official Gazette every week, listing new trademark applications.
Speak to a Brand Protection Lawyer: You do not have to navigate the trademark opposition process alone. Be ready to consult with an experienced trademark attorney to determine the strength of your case and the best course of action. Your attorney will help you understand the grounds for opposition and whether your claim is likely to succeed.
File a Notice of Opposition: Filing an official Notice of Opposition is a required step. You have 30 days from the date the application was published in the Official Gazette to file a Notice of Opposition. Failure to meet this deadline can result in the loss of your right to oppose the application. Make sure you complete the necessary paperwork and pay the fees.
Engage in Opposition Proceedings: Among other things, this part of the process includes participation in the discovery phase, where both parties will be required to share relevant evidence and documents during the discovery phase. It also includes preparation for trial. If the case goes to trial, you will need to present it before the Trademark Trial and Appeal Board (TTAB). 
Contact Our South Florida Trademark Lawyer Today
At Perkins Law, our Florida intellectual property attorney has the professional skills and legal expertise to take on the full spectrum of trademark cases. If you have any questions about the blocking of a trademark, we are here to help. Call us now or contact us online to set up your fully confidential initial consultation. We handle trademark law matters throughout South Florida.
Source:
golfdigest.com/story/liv-golf-attempt-to-trademark-logo-blocked-by-miami-nightclub