Federal Judge in Florida Denies Coca-Cola's Bid to Disqualify Law Firm in Trade Secret Litigation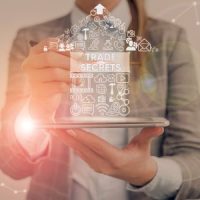 According to a report from Reuters, a federal judge in Florida has denied Coca-Cola's petition to disqualify a major law firm from a trade secret misappropriation lawsuit. The court determined that Paul Hastings, a Washington D.C.-based law firm, can continue to represent the plaintiff in the case (SuperCooler Technologies, Inc.). Here, our Florida trade secret protection attorney highlights the key things to know about this case and trade secret litigation more broadly.
Federal Judge: Previous Work by Law Firm is Unrelated to Trade Secret Case 
A federal judge has refused Coca-Cola's request to disqualify law firm Paul Hastings from representing SuperCooler Technologies, Inc.—a refrigeration technology company based in Maitland, Florida—in a trade-secrets lawsuit. The decision comes despite Paul Hastings' previous work for Coca-Cola on other matters. U.S. Magistrate Judge Robert Norway determined that Coca-Cola had signed a broad waiver with the law firm—allowing the firm to represent conflicting clients provided the issue was not "substantially related" to its work for the company.
The ruling follows Coca-Cola's move to disqualify Paul Hastings after SuperCooler retained former Cahill attorney Brad Bondi, who had moved to Paul Hastings. Judge Norway emphasized that Coca-Cola, as a sophisticated consumer of legal services, had knowingly consented to Paul Hastings representing opposing parties in future litigation, thereby waiving the conflict of interest. As a general rule, sophisticated consumers are more likely to be held to the terms of waivers.
Understanding Trade Secret Protection: Federal and Florida Law 
Understanding trade secret protection involves comprehending a range of principles, laws, and practices that safeguard a company's confidential information. Both Florida law and federal law (the Defend Trade Secrets Act) regulate trade secrets. Here are the key things to know:
The Definition: Broadly defined, trade secrets encompass any confidential business information that offers a competitive edge, such as formulas, patterns, programs, devices, or compilation of information.
Genuine Confidentiality: A trade secret must be something not generally known or readily ascertainable. Examples include secret formulas, practices, or strategies that are kept confidential within a company.
Commercially Useful (Actual Business Advantage): The information must provide a competitive or economic advantage to the business. In other words, a trade secret must be information that is valuable and something worth protecting.
Reasonable Efforts to Maintain Secrecy: The company must take reasonable steps to protect the information's secrecy. Some examples include measures such as confidentiality agreements, restricted access, and security protocols.
Confidentiality Agreement May Be Relevant: Often, businesses enforce non-disclosure agreements (NDAs) with employees and partners to protect sensitive information. The terms of these agreements always matter.
 Set Up a Confidential Consultation with a South Florida Trade Secret Protection Lawyer
At Perkins Law, our Florida intellectual property lawyers have extensive experience handling complex trade secret cases. If you have any questions about a trade secret dispute, we are here to help. Contact us right away to set up your strictly confidential initial appointment with an attorney. From our Boca Raton office, we handle trade secret cases throughout Southeast Florida.
Source:
reuters.com/legal/legalindustry/coca-cola-loses-bid-disqualify-law-firm-paul-hastings-trade-secret-fight-2023-07-18/