FTC Sues Rental Listing App "Roomster" & Corporate Executives For False Advertising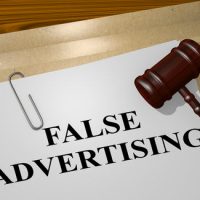 According to reporting from CBS News, the Federal Trade Commission (FTC) and six U.S. states—Florida, California, Illinois, Colorado, Massachusetts, and New York—have filed a false advertising lawsuit. The national rental listing platform allegedly used fake reviews and phony apartment listings in order to entice prospective renters. Here, our Florida false advertising attorney provides a more in depth overview of the lawsuit and explains the key things to know about false advertising.
FTC Lawsuit: Roomster Allegedly Used Fake Reviews and Fraudulent Listings 
 Roomster is a rental start-up company that helps prospective tenants connect with rental listings. It operates in many major markets, including in South Florida. With six state Attorney General offices joining the lawsuit, the FTC alleges that Roomster has defrauded prospective renters out of as much as $27 million through the use of false advertising. The FTC raises the following two key allegations against Roomster:
The Platform was Loaded with Fake Reviews: The false advertising claim contends that Roomster's platform was loaded with fake reviews in order to entice more prospective renters to subscribe to services. The FTC alleges that top executives at Roomster worked with a third-party service to load up internet review platforms with thousands of fake four-star and five-star reviews of the company—thereby burying negative (real) reviews.
Phony Listings were Allowed on the Application: The false advertising claim also states that Roomster knowingly used phony rental listings in order to attract paid customers. Once consumers paid fees to subscribe to more advanced services, they found that the highly attractive listing that they were interested in did not actually exist at all. 
Understanding the Definition of False Advertising 
False advertising is notoriously difficult to pin down. Both federal law and Florida law are consistent on the definition though. While businesses are allowed to "promote" goods and services using highly effusive and even hyperbolical language, they cannot use false statements or make material misrepresentations.
Here is an example to better understand what does and does not constitute false advertising. Imagine that a restaurant opens a location in Broward County, FL. It advertises itself as having "great food." That could not serve as the basis of a false advertising claim—regardless of the quality of the food. It is ultimately an opinion statement. However, if that same restaurant falsely advertises itself as being led by a chef with experience at a Michelin Star, the restaurant could potentially be held liable. That is a factual representation. It cannot be used if it is not actually true.
 Contact Our Florida False Advertising Attorney Today
At Perkins Law, our South Florida false advertising lawyer is devoted to providing top quality, fully personalized legal guidance and support to clients. If you have any specific questions or concerns about federal or state false advertising laws, we are here to help. To set up your confidential consultation, please do not hesitate to contact us today. From our Boca Raton law office, we handle false advertising cases throughout Southeastern Florida and beyond.
Source:
cbsnews.com/losangeles/news/ftc-lawsuit-roommate-finding-app-roomster-bought-fake-reviews-packed-with-scam-listings/