Tesla Faces Several False Advertising Lawsuits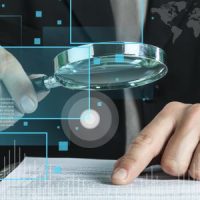 According to a report from TechCrunch, Tesla is currently facing several false advertising lawsuits, including one in Palm Beach County, Florida. The latest claim was filed in the United States District Court for the Northern District of California. The false advertising allegations are largely centered around Tesla's advanced driver assistance systems. Here, our Florida false advertising lawyer discusses the allegations in more detail and explains the standard for false advertising.
The Allegations: Tesla's 'Autopilot' Does Not Live Up to it's Advertising
 Autopilot is the name of Tesla's advanced driver assistance system (ADAS). Every Tesla vehicle sold in the United States comes standard with Autopilot. However, consumers can upgrade the functionality of their Tesla's Autopilot for a fee. The complete ADAS package offered by Tesla currently costs around $15,000 to add to a vehicle. The automaker also offers partial, less expensive Autopilot upgrade packages.
The now multi-state false advertising lawsuit alleges that Tesla, and its CEO Elon Musk, have materially misled consumers regarding the functionality of both the standard Autopilot as well as the more comprehensive upgrade package. Notably, the plaintiffs in the proposed class action for false advertising argue that the company has consistently misrepresented the functionality of the system and how "close" the company is to fixing issues with the ADAS. The main issue cited by the group is that the advertisements for the ADAS were made with the intention of misleading consumers into a false sense of security and safety.
Regulators may become increasingly involved in this matter. Earlier this year, the California Department of Motor Vehicles (DMV) made similar false advertising allegations against Tesla. As of this point, litigation is still pending. Tesla has not been found liable for false advertising and the company denies the allegations.
 Understanding the Standard for False Advertising 
It can be challenging to prove that a company engaged in false advertising. Federal and state courts have consistently ruled that it is not false advertising to aggressively tout or "puff up" products or services. A statement such as "we are the best" is not likely to serve as the basis for a successful false advertising claim. Ultimately, a statement like that is only a subjective opinion.
Federal and state false advertising laws presume that reasonable consumers understand that businesses and organizations are inherently biased in favor of their own goods/services. That being said, companies in Florida and nationwide are not permitted to materially mislead consumers on questions of fact. To bring a false advertising claim, a plaintiff generally needs to prove:
The defendant made false statements or material misrepresentations on a factual matter;
Actual deception occurred due to the defendant's false/misleading representations; and
The false advertising was material(meaning it was likely to have an influence on purchasing decisions).
Get Help From a False Advertising Attorney in Southeast Florida
At Perkins Law, our Florida false advertising lawyer is a knowledgeable, experienced legal advocate who is committed to excellence. If you have any questions or concerns about false advertising claims in Florida, we are here to help. Reach out to us by phone or send us a message to arrange your confidential case review. With an  office in Boca Raton, we represent plaintiffs and defendants in false advertising cases throughout the area, including in Broward County and Palm Beach County.
Source:
techcrunch.com/2022/09/15/drivers-sue-tesla-for-alleged-false-advertising-of-autopilot-and-fsd-software/?guccounter=1&guce_referrer=aHR0cHM6Ly93d3cuZ29vZ2xlLmNvbS8&guce_referrer_sig=AQAAAK3QUxIo1efVqDxIP_ZG-8a1dI3-7cUWKwEXZ3W_N7yq_1d1ToUlZkC_wk3SVVSj3zvE9n3Y8Br56i48pMHZ_zIgeiFKSM4fq98UB9JKTcdUvbePGwtUy9US3gDvK6Pg8Z07aNjWg0C9fZ_mLKNBonusWe5GbIKFfFn9zqLOelvz