Penn State Reaches Trademark Infringement Settlement With Florida Entrepreneur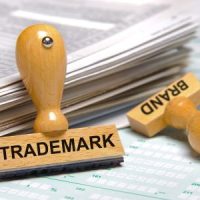 According to a report from Penn Live, Penn State University has reached a confidential trademark infringement settlement with a Florida entrepreneur. The defendant—a Naples, FL man named Paul L. Parshall—was prohibited from using certain Penn State-related trademarks by a federal judge earlier this year. In this article, our Florida trademark infringement lawyer provides an overview of the dispute and the settlement agreement.
Background: Sports Beer Brewing Co. Allegedly Infringed Upon Penn State Trademark
 As stated in the documents filed in federal court, Paul L. Parshall owned and operated an internet-based company called Sports Beer Brewing. The company is no longer in business as of 2022. Notably, Mr. Parshall's company sought registration for two specific trademarks that Penn State University argued infringed upon its intellectual property rights:
Penn State Nittany Beer; and
Penn State Nittany Brewing Co.
Magistrate Judge Concluded Likely Counterfeiting
 The trademark infringement issue at dispute in this case originally went before a Magistrate Judge in Pennsylvania. That judge, Hon. Karoline Mehalchick of Scranton, concluded that the Florida-based company Sports Beer Brewing was likely engaged in counterfeiting. Indeed, the judge initially assessed that Mr. Parshall used the internet to create a counterfeiting-like scheme in a deliberate attempt to misappropriate intellectual property rights, including trademark rights, owned and controlled by Penn State University.
The Magistrate judge determined that Sports Beer Brewing was attempting to mislead potential consumers. An injunction was issued to stop any further trademark infringement. Notably, as part of the injunction, Sports Beer Brewing was ordered to turn over its domain name to Penn State University. The domain name Sportsbeerbrewing.com is no longer active. A domain name may be turned over as a remedy in certain types of intellectual property infringement cases.
A Confidential Trademark Infringement Settlement has Been Reached 
As reported by Penn Live, Penn State University and Paul L. Parshall have reached a confidential trademark infringement settlement. As part of the settlement, the more than $26,000 in financial sanctions issued against the Florida businessman for failure to properly cooperate with the legal process have been resolved. Attorneys' fees are reportedly part of the settlement agreement. However, the amount of attorneys' fees is unknown.
Sports Beer Brewing is no longer actively operating as a business. Beyond Penn State University, the company has also claimed to own trademarks related to several other major sports teams—both college and professional. There were potentially trademark infringement cases involving The Ohio State University, the New York Yankees of the MLB, and the Chicago Bulls of the NBA.
Get Help from a Trademark Infringement Attorney in Boca Raton, Florida
At Perkins Law, we are a dedicated brand protection law firm. With extensive experience handling trademark infringement claims, our attorney has the professional skills and legal knowledge to protect your rights. We represent both plaintiffs and defendants in intellectual property infringement cases. If you have any questions, please do not hesitate to contact us for a confidential consultation. From our Boca Raton office, we serve clients throughout Southeastern Florida.
Source:
pennlive.com/news/2022/08/penn-state-reaches-agreement-with-fla-man-over-trademark-dispute.html