H&R Block Seeks Rehearing After Defeat in Trademark Litigation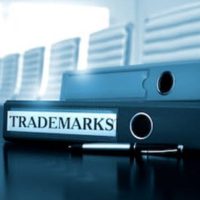 According to a report from Thomson Reuters, H&R Block—the Kansas City, MO based tax preparation company—is seeking a rehearing in a contentious trademark infringement case filed against a competing business. The tax software firm is locked in an intellectual property dispute with a competitor over allegations that the defendant is using confusingly similar branding. In this article, our Florida trademark infringement lawyer discusses the case and the key legal issues in more detail.
Background: Trademark Infringement Claim Dispute 
In January of 2023, a panel for the United States Court of Appeals for the Eighth Circuit determined that there was not sufficient evidence that Block Inc. infringed upon the trademark rights of H&R Block. In issuing its ruling, the Eighth Circuit Court vacated a temporary injunction that had been put in place by a district court in Missouri.
Previously known as Square, Inc., Block Inc. is a company that offers a wide variety of consumer-focused financial services. Notably, it recently acquired the tax preparation company Credit Karma Tax, making it a more direct competitor to H&R Block. In its trademark infringement claim, H&R Block raised issues with both the company's name (Block Inc. and its logo).
 H&R Block is Seeking a Rehearing and Full Court Review 
H&R Block filed a request for a rehearing and a full court review of trademark infringement lawsuit against Block Inc. In seeking a rehearing of the matter before the full court, H&R Block contends that the initial decision made by the Eighth Circuit Court of Appeals is inconsistent with precedential rulings. Arguing that a clear error has been made, H&R Block is seeking to have the appeals court re-impose the injunction entered by the lower court in Missouri.
 Proving Trademark Infringement Requires Substantial Likelihood of Consumer Confusion 
Trademark infringement requires demonstrating a substantial likelihood of confusion among reasonable consumers. Among other things, this means that the alleged infringer is using a market that is so similar to another party it could lead consumers to believe that the products or services offered by that party are associated with or endorsed by the trademark owner. To establish likelihood of confusion, courts may consider factors such as the similarity of the marks, the similarity of the products or services, the strength of the mark, and the degree of care exercised by consumers in purchasing the products or services in question.
 Call Our Boca Raton Trademark Infringement Attorney for Legal Guidance
At Perkins Law, our Florida trademark infringement lawyer is a skilled and knowledgeable advocate for clients. If you have any specific questions or concerns about trademark disputes, we are here to help you find the best course of action. Call us now or contact us online for a fully private initial review of your case. From our law office in Boca Raton, we provide trademark litigation services throughout the region, including in Broward County, Miami-Dade County, and Palm Beach County.
Source:
tax.thomsonreuters.com/news/hr-block-seeks-rehearing-in-trademark-infringement-battle/