Federal Court Declines To Pause Samsung's Patent Lawsuit From CalTech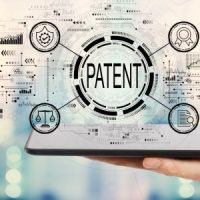 According to a report from Reuters, Samsung—the South Korean multinational electronics company—has lost its bid to pause a patent infringement lawsuit filed by the California Institute of Technology (CalTech). The lawsuit, which is centered around wireless chips, could have some important implications for the future of university patent litigation. Here, our Florida patent litigation lawyer provides an overview of the key issues and the federal court's decision.
Background: An Intellectual Property Dispute Over Wireless Chips 
We live in an increasingly wireless society. Wireless technology, including tech developed by both corporations and by universities, can have major commercial value. CalTech has previously secured a $1.1 billion verdict in a wireless chip patent infringement case against Apple and Broadcom. Though, the damages awarded in that jury verdict were overturned on appeal and the matter is still pending in a California court.
The lawsuit against Samsung is related to a similar matter. In its patent infringement complaint, CalTech alleges that a number of different Samsung products—including the most recent edition of its smartphones and its tablets—contain wireless technology that infringe on "data-transmission" patents that are held by the university. Several other major tech giants, such as Microsoft and Dell, are also currently being sued by CalTech.
 Samsung Challenged the Validity of the CalTech Patent 
As part of its defense strategy against the broader patent infringement claim, Samsung has challenged the validity of the data transmission patents held by CalTech. The South Korean multinational filed a motion with the United States Patent and Trademark Office (USPTO) to get a ruling that CalTech's patents are neither valid nor enforceable. At this time, that matter is still pending. Samsung and CalTech are waiting for the Patent Trial and Appeal Board (PTAB) to weigh in on the validity of the patent. Samsung was seeking to pause CalTech's patent infringement lawsuit until the PTAB has resolved the matter. Notably, the PTAB has not yet indicated whether or not it will hear Samsung's case at all.
 Texas Federal Court: No Justification to Halt Patent Lawsuit 
Upon review, the United States Federal Court for the Eastern District of Texas has declined to pause the patent litigation. The federal court determined that pausing litigation would be unjustified given the specific circumstances. The U.S. District Judge Rodney Gilstrap noted that a pause would both unreasonably delay litigation and would be unfairly prejudicial against the plaintiff (CalTech). As such, the patent lawsuit will move forward. At the current time, the matter is scheduled for trial in the Texas federal court in September of 2023.
 Call Our Florida Patent Litigation Attorney Today
At Perkins Law, we help clients establish, develop, and protect their brand. Our Florida patent litigation attorney provides solutions-oriented guidance and support to clients. If you are locked in a patent dispute, we are here as a legal resource. Contact us today to set up a completely private case review. With a law office in Boca Raton, our firm serves communities in South Florida and beyond.
Source:
reuters.com/legal/samsung-loses-bid-pause-caltech-patent-lawsuit-over-wireless-chips-2023-01-20/