North Face Settles Trademark Infringement Dispute With Famed Graffiti Artist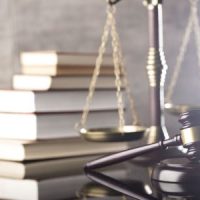 According to a report from Reuters, North Face—the American apparel company with a main headquarters in Denver, Colorado—settled a trademark infringement dispute with Leonard McGurr. Mr. McGurr, who is better known as 'Futura', is a famed graffiti artist who helped popularize street art in New York City. North Face was accused of using a symbol associated with Futura without permission. In this article, our Florida trademark & copyright infringement attorney provides a more in-depth overview of the settlement and explains the standard for federal trademark infringement.
Trademark Infringement Settlement: Undisclosed Terms 
The trademark infringement claim at issue in this case was initially filed in a United States federal court in Southern California. According to the complaint filed by the famed New York City street artist, the "atom" symbol that North Face used on some of its apparel was confusingly similar to an artistic representation that he frequently used in his street art. Initially, his federal trademark infringement claim was dismissed on the grounds that he lacked trademark rights over the symbol.
However, the federal judge did allow Futura's trademark infringement claim to proceed under California state law on the grounds of "unfair" competition. In some cases, state based unfair competition laws are more forgiving to plaintiffs than federal trademark laws. As reported by Reuters, the state level trademark infringement claim will not move forward. The case has been dismissed after both parties voluntarily agreed to an undisclosed settlement.
 Trademark Infringement is Unauthorized Use of a Federally Protected Mark 
Federal trademark infringement claims arise under the Lanham Act. In order to prevail in a federal trademark infringement lawsuit, there are a number of different criteria that must be satisfied by a plaintiff. Specifically, a plaintiff must prove the following two basic things in a federal trademark infringement claim:
Federal Protection: As a starting point, a plaintiff in a federal trademark infringement claim must prove that they have valid rights over the mark. In most cases, this is established through federal trademark registration.
Unauthorized use: Once a plaintiff establishes that their service mark is protected by federal law, they must prove that the defendant actually engaged in unauthorized use of that mark.
To prove unauthorized use, a plaintiff in a trademark infringement claim has the burden of showing that the defendant's mark is "confusingly similar" to their protected mark. To be deemed confusingly similar, the unauthorized mark must be sufficiently similar to the point that an ordinary consumer would be confused about the source of the goods or services being offered.
 Speak to Our South Florida Trademark Infringement Lawyer Today
At Perkins Law, our Florida intellectual property attorney handles all types of infringement claims, including trademark infringement and copyright infringement. If you have any questions about your rights or options, we can help. Call us now or contact us online to arrange a strictly confidential, no obligation initial consultation. We handle trademark infringement claims throughout South Florida, including in Boca Raton, Deerfield Beach, Delray Beach, Kings Point, and Fort Lauderdale.
Source:
reuters.com/legal/litigation/north-face-settles-trademark-dispute-with-renowned-graffiti-artist-2022-04-25/