South Florida Restaurant Files Trademark Infringement Lawsuit Against Competitor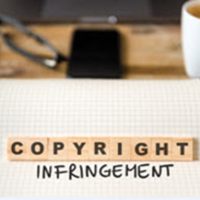 A South Florida company is suing a competitor for trademark infringement under federal law and state law. In the case of Caribe Trademarks LLC vs. Stevina Food Company, LLC., Sun State Food King, Inc., and John Jackson, the owner of Caribe Cafe Restaurant—a Caribbean food restaurant with six locations in South Florida—contends that a competitor is using a confusingly similar mark without proper authorization. Here, our Florida trademark & copyright infringement attorney provides an overview of the allegations in this intellectual property case. 
The Allegations: Confusingly Similar Restaurant Branding by Direct Competitor
 The plaintiff in this trademark infringement lawsuit owns and operates six Caribbean restaurant and café locations within South Florida, including in Miami. The six restaurants, which offer in-house and delivery services, operate under the trade name Caribe  Restaurant. The plaintiff has registered the trademark for this name with the United States Patent and Trademark Office (USPTO) and has been in effect since 1979.
The defendants own and operate a Caribbean restaurant under the name Cafe Caribe. The business was registered with the Florida Department of State in 2019. According to the plaintiffs, the defendant's restaurant is confusingly similar—particularly due to their social media and other online-based marketing strategies. 
The Legal Standard: A Likelihood of Confusion Among Potential Customers 
In order to prove trademark infringement under either federal law or state law, a plaintiff must prove that the defendant is using a protected service mark in a manner that is likely to cause confusion in mind of actual or potential customers. For restaurants, proving trademark infringement can sometimes be complicated—especially when filing a claim against a defendant that operates primarily in another market. As you may have noticed, many restaurants in different markets have somewhat similar names. The plaintiffs in this trademark infringement lawsuit will only prevail on the merits of the case if they can prove that the defendant's use of a similar mark is likely to confuse ordinary consumers as to the origin, source, or affiliation of the Defendant's services.
Remedies for Trademark Infringement Vary Based on the Circumstances 
In trademark infringement cases, remedies can generally be divided into two broad categories: Injunctive relief and financial compensation. Injunctive relief most often comes in the form of a court order that requires the defendant to cease and desist from any further use of the offending mark. Beyond that, some plaintiffs in trademark infringement cases may be entitled to financial compensation for the damage caused to their brand—especially if the defendant engaged in willful trademark infringement. With willful trademark infringement, additional damages may be available. 
Schedule a Confidential Consultation with a Trademark Infringement Lawyer in Florida
At Perkins Law, our Florida intellectual property lawyers are devoted to providing top quality legal representation to businesses owners and entrepreneurs. If you have questions about trademark infringement, we are ready to help. Give us a call or reach out to us through our online contact form for your completely confidential consultation. With an office in Boca Raton, we provide intellectual property representation throughout South Florida, including in Jupiter, West Palm Beach, and Miami.
Source:
docketalarm.com/cases/Florida_Middle_District_Court/8–22-cv-00143/Caribe_trademarks_LLC_v._Stevina_Food_Company_LLC_et_al/1/