Protecting Your Business Assets: Understanding Trade Secrets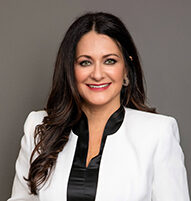 As a business owner, you understand the importance of keeping certain aspects of your operations a secret from competitors. One of the most valuable assets to any business is confidential information that, if revealed, could allow others to profit from your hard work or innovation. This is where trade secrets come into play, and understanding how to protect them is crucial for the survival and success of your business.
What is a Trade Secret?
A trade secret is defined as a business, financial, or technical piece of information that is kept confidential by its owner through reasonable efforts and is economically valuable due to its exclusivity. This can come in many forms, such as customer lists, methods, recipes, financial plans, and more. Keeping these trade secrets safe and secure is pivotal to the success of your business, as these assets are often what sets you apart from competitors.
When thinking of trade secrets, a classic example to reference is the Coca-Cola formula, which is stored in a safe at their Atlanta, Georgia facility. With this in mind, it is important to take precautions when it comes to managing your trade secrets. Never give your passwords to anyone, keep hard copies of important documents under lock and key, and only share confidential information with authorized personnel or individuals who have signed a nondisclosure agreement.
Benefits of a Trade Secret
One of the benefits of a trade secret is the ability to keep your information confidential, unlike patents or copyrights, which become public knowledge. Additionally, protecting your trade secrets can prevent former employees from using and profiting off your intellectual property after they leave your company. This is why it is crucial to have protocols in place to mitigate potential theft of your trade secrets, whether through cyber-attacks or internal mishandling of information.
Protecting Your Trade Secrets
One way to protect your trade secrets is to ensure that employees sign a nondisclosure agreement at the start of their employment. This legally binds them to keep sensitive information confidential and can help deter any unethical behavior down the road. Additionally, implementing secure data storage measures and employee training on best practices for handling confidential information can help mitigate risk to your trade secrets.
Take Action if a Trade Secret is Misappropriated
In the event of a trade secret theft or breach, it is important to act quickly. Having experienced attorneys who specialize in intellectual property law on hand can help you navigate the process of litigation and seek retribution for damages incurred. By catching the issue early, you can proactively minimize the damage done to your business and protect your valuable assets.
Unfortunately, some clients fail to take the necessary steps to safeguard their confidential information, leaving themselves vulnerable to theft and exploitation. In one of the cases handled by the firm, an employee left the client's company and took sensitive customer lists and pricing information with them. Fortunately, the firm's client had taken proactive measures to protect their trade secrets, including having employees sign non-disclosure agreements. With this in place, we were able to file a lawsuit and obtain a court order restricting the former employee from using the stolen information. Without these safeguards, our client could have faced an uphill battle to protect its intellectual property. This is a cautionary tale that underscores the importance of actively safeguarding trade secrets, from non-disclosure agreements to strict policies and procedures.
Trade secrets are a crucial aspect of any business's success, and understanding how to protect them is paramount. By following best practices such as secure data storage, nondisclosure agreements, and employee training, you can proactively mitigate risk to your trade secrets and prevent potential theft. In the event of a breach, acting quickly and seeking out legal guidance can help you recover damages and keep your business thriving. Don't let your confidential information fall into the wrong hands – take steps to safeguard your trade secrets today.
Contact a Florida Trade Secret Protection Attorney
If you are concerned about the misappropriation of a trade secret and need assistance with trade secret protection, it is important to discuss your situation with a Florida trade secret protection attorney. An advocate at our firm can discuss trade secret protection options with you. Contact Perkins Law to learn more about the services we provide to clients in and around Florida.