Overstock Buys the Bed Bath & Beyond IP, Will Re-Launch Brand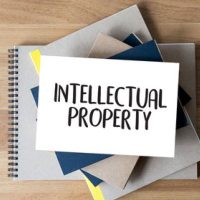 According to a report from NBC News, Overstock—the Utah-based internet retailer—has agreed to buy the intellectual property associated with Bed Bath & Beyond. It reportedly plans to re-launch the brand. Bed Bath & Beyond filed for bankruptcy protection earlier this year. Here, our Florida intellectual property litigation attorney provides a more detailed overview of the transaction and highlights key things to know about intellectual property acquisitions.
Background: Bed Bath & Beyond Went into Bankruptcy, Closed All Retail Locations 
A once-dominant retailer in the home goods industry, Bed Bath & Beyond declared bankruptcy earlier this year. The company was reportedly saddled with overly burdensome debt. As part of the Chapter 7 bankruptcy process, Bed Bath & Beyond moved to close all of its retail locations.
Overstock Will Acquire the Bed Bath & Beyond Intellectual Property for Nearly $22 Million
 As reported by NBC News, Overstock.com has acquired Bed Bath & Beyond's intellectual property for $21.5 million in a bankruptcy proceeding. There are plans to relaunch the brand. The debut includes a new Canadian website, followed by a refreshed U.S. website, mobile app, and loyalty program. Overstock CEO Jonathan Johnson expressed confidence that the combined online presence and an asset-light business model would enhance customer experience and drive market share growth. It is a digital-focused branding strategy. To be clear, the acquisition will not affect the physical stores. All Bed Bath & Beyond physical locations are still set to close.
 What to Know About Acquiring IP Assets (Brand) from Another Company that is Closing 
Acquiring Intellectual Property (IP) assets such as a brand from another company that is closing can be a strategic move to strengthen your market presence. However, this process requires careful consideration and thorough due diligence. Here are key things to know: 
Identify the Assets: Clearly identify the IP assets you want to acquire. It can include trademarks, patents, copyrights, or other intangible assets associated with the brand.
Conduct Due Diligence: Undertake a comprehensive analysis to assess the legality, validity, and enforceability of the IP assets. Verify that the selling company has clear ownership without any underlying issues or encumbrances.
Valuation: Evaluate the worth of the IP assets. Engage experts if necessary to understand the true value these assets might bring to your business.
Negotiate Terms: Agree on the terms and conditions of the sale, including the price and the method of transferring the assets.
Transfer of Ownership: Make sure the appropriate documents are filed with the relevant authorities to legally transfer ownership of the IP assets.
Integration Strategy: Plan how the acquired brand or other IP assets will be integrated into your existing business operations. This might include re-branding strategies or adaptation of existing products.
 Contact Our Florida Intellectual Property Attorney Today
At Perkins Law, our Florida IP rights lawyer is a skilled, experienced, and reliable advocate for businesses and entrepreneurs. If you have any questions about an IP acquisition, we are here to help. Contact us today to set up a fully confidential initial appointment. With an office in Boca Raton, our firm provides IP law representation throughout Southeast Florida.
Source:
nbcnews.com/business/business-news/bed-bath-beyond-overstock-become-one-brand-after-bankruptcy-court-sale-rcna91723