Twitter Alleges Meta Abused Trade Secrets in Developing New "Threads" Competitor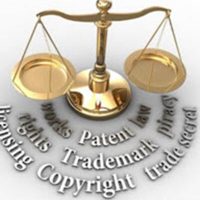 According to reporting from CNBC, Twitter is accusing Meta of unlawfully misappropriating its trade secrets in the development of its competitor "Threads." A lawyer for Twitter drafted a letter to Meta—the parent company of Facebook and Instagram—arguing that the tech giant is guilty of "systematic" and "willful" trade secret misappropriation. Here, our Florida trade secret protection attorney highlights the key points to understand about this intellectual property dispute.
Background: Meta has Launched a Text-Based Twitter Competitor Called "Threads" 
Earlier this month, Meta launched a new social media application called "Threads" in the U.S. market. In emphasizing a text-based communication approach to social media, Threads is a direct competitor to Twitter.
 Twitter Alleges that Ex-Employees Used Trade Secrets to Build the New Social Media App 
Twitter is now locked in controversy with Meta following the launch of "Threads." The microblogging pioneer alleges that ex-employees—who are now purportedly working with/for Meta—used confidential trade secrets to develop the new social media app. Among other things,  Twitter claims that its proprietary algorithms, engagement strategies, and user-interface elements have been mirrored in Threads.
 Know the Law: What Twitter Would Need to Prove in Court 
Whether or not Twitter has a valid trade secret misappropriation case against Meta depends on a number of different factors. Proving willful trade secret misappropriation can be complex. Notably, there are two key elements that Twitter would have to prove in this case should the issue make it to federal court:
Economically Valuable Information: Twitter must demonstrate that the alleged trade secrets hold real economic value, giving it a competitive advantage in the industry. This might entail establishing how their unique algorithms and engagement strategies directly contribute to user growth and ad revenue. Twitter may need to illustrate that Meta, through Threads, gained an unfair advantage by incorporating this proprietary information, potentially causing economic harm to Twitter.
Reasonable Effort to Protect: Beyond that, Twitter must prove it made reasonable efforts to safeguard its trade secrets. This could include showing that they've implemented robust confidentiality agreements, restricted access to sensitive information, and routinely monitored their systems for potential breaches. If they can't demonstrate such measures, their claim could be undermined, as courts typically require proof that companies have taken adequate steps to protect their trade secrets. 
No Lawsuit has Yet Been Filed—Path Forward Still Unclear
 While the allegations have sparked considerable controversy and Twitter has sent a letter to Meta's legal team, the company has not yet initiated a formal lawsuit against Meta. The path forward remains uncertain, with industry observers anticipating an intense negotiation or potential legal battle. Still, the unfolding dispute could set a critical precedent in the tech world, underscoring the importance of proprietary information in this highly competitive sector. It remains to be seen how this controversy will impact Threads' future and the broader dynamics of the social media industry.
 Consult With Our South Florida IP Rights Attorney Today
At Perkins Law, our Florida intellectual property lawyer has extensive experience handling complex claims, including trade secret misappropriation cases. If you have any specific questions or concerns about your rights or options, please do not hesitate to contact us today for a completely confidential, no obligation initial appointment. Our firm handles IP disputes throughout Southeast Florida.
Source:
cnbc.com/2023/07/06/twitter-accuses-meta-of-stealing-trade-secrets-for-its-new-threads-app.html