Someone Opposed My Trademark Registration—What Happens Now?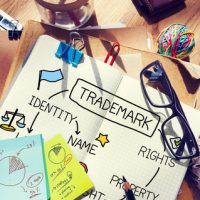 Trademark registrations are on the rise. According to data from Statista, there are now more than one million trademark filings in the United States each year. Did you or your business recently file a trademark application only to be hit with an opposition from another party? It is crucial that you have the knowledge, tools, and resources to protect your rights and interests. Within this article, our Florida trademark registration attorney provides an overview of the key things that you should know about the next steps if someone opposes your trademark application.
Background: An Approved Trademark Will Be Published for Opposition (30 Days) 
The United States Patent and Trademark Office (USPTO) explains that an approved trademark is published in the Trademark Official Gazette. During this time, the trademark is not yet "registered" but is considered "published." Any interested party has the right to contest the trademark registration by filing an opposition.
Simply put, a trademark opposition is a legal challenge to the registration. Most often, they are filed on the grounds that a proposed trademark registration either conflicts with an existing trademark or is too similar to an existing trademark.
You Must File an Answer to a Trademark Opposition Within 30 Days 
Was an opposition filed to your trademark registration? It is imperative that you are proactive in your response. You must file an answer to a trademark opposition within 30 days of receiving the notice of opposition. It is a crucial deadline. The failure to respond to an opposition in a timely manner will generally mean you will lose out on your opportunity to respond to the opposition. It could even mean that you will see the outright cancellation of your trademark registration.
 What is an Answer to a Trademark Opposition?
Broadly defined, an "answer" is a response to a legal complaint. An answer to a trademark opposition is a written response to a challenge to a trademark registration. It is filed by the trademark owner in response to a notice of opposition that has been filed by a third party. Your answer should have the following:
A clear and direct response to the specific reasons why the trademark was opposed; and
Comprehensive evidence supporting your argument for trademark registration.
An answer to a trademark opposition is a complicated legal document. It should always be drafted by an experienced trademark attorney. Opposition proceedings function essentially like a "mini-trial". The Trademark Trial and Appeal Board (TTAB) will review the trademark opposition and answer to determine whether or not to approve or deny the trademark.
 Contact Our Boca Raton, FL Trademark Law Attorney for Help
At Perkins Law, our South Florida trademark lawyer is standing by, ready to protect your rights and interests. If another party opposed your trademark registration, we are here to help you find the best path forward. Reach out to us by phone or send us a direct message for a fully confidential, no strings attached initial consultation. With a conveniently located office in Boca Raton, we provide trademark representation in Broward County, Miami-Dade County, Palm Beach County, and beyond.
Source:
statista.com/statistics/256754/number-of-trademark-filings-in-the-united-states/