Coca-Cola Prevails In False Advertising Lawsuit—Court Finds Claim "Too Aspirational"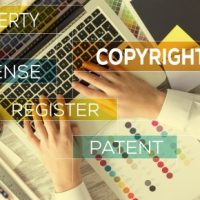 According to a report from Mondaq, Coca-Cola has prevailed in a false advertising lawsuit. The corporate giant was facing a false advertising claim from Earth Island Institute—a San Francisco based non-profit organization—on the grounds that the company's sustainability claims were misleading. Within this blog post, our Florida unfair competition attorney provides a more detailed overview of this lawsuit and explains the importance of specificity in false advertising claims.
Coca-Cola Prevails: No False Advertising Over Sustainability & Environmental Claims 
Earth Island Institute filed a false advertising claim against Coca-Cola on the grounds that certain environmental and sustainability claims made by the company were materially misleading. More specifically, the plaintiffs noted that the company advertised itself as working towards a "more sustainable future" and helping to cut its contributions to global plastic waste by 50 percent "by 2030." Upon review, the Superior Court of the District of Columbia ruled in favor of Coca-Cola. The federal court determined that the claims in question were either too aspirational or too non-specific to give rise to liability for false advertising.
 Green Claims and False Advertising: Future Claims Difficult to Evaluate 
In recent years, some U.S. companies have been sued for false advertising on the grounds that their "green" advertising claims were materially misleading. As emphasized in this decision from the Superior Court of the District of Columbia, it is a high bar for plaintiffs to prove false advertising in a case where the defendant has only made "aspirational" or otherwise future-focused claims. In this false advertising case, the court noted that it is premature to evaluate Coca-Cola's aspirational claim—made in 2020—to reduce its contribution to global plastic waste by a significant amount by the year 2030. In contrast, it would be substantially easier to evaluate an environmental or sustainability claim made regarding past and/or present circumstances.
 Know the Law on Unfair Competition: False Advertising Generally Requires a Specific Claim 
Many unfair competition claims center around allegations of false advertising. Florida's primary unfair competition law (The FDUTPA) largely adopted the Federal Trade Commission (FTC) guidance on false advertising. The recent lawsuit filed against Coca-Cola provides a useful illustration of one of the core tenets of false advertising law:
A claim that is not sufficiently "specific" is unlikely to be deemed false advertising.
In this case, Coca-Cola's environmental claims were largely vague and aspirational. The only specific claim cited by the plaintiffs was a future commitment which cannot yet be evaluated one way or the other. The non-specific claims generally cannot give rise to a false advertising claim unless the plaintiff can prove that reasonable consumers would be materially misled.
 Consult With Our South Florida Unfair Competition Lawyer Today
At Perkins Law, our Florida unfair competition attorney is a skilled, experienced, and dedicated advocate for clients. If you have any questions about false advertising, we are here as a legal resource. Contact us today to schedule your fully confidential initial appointment with an attorney. Our firm handles unfair competition claims in Boca Raton and throughout Southeastern Florida.
Source:
mondaq.com/unitedstates/advertising-marketing-branding/1252354/coca-cola-beats-false-advertising-suit-over-aspirational-claims