Sony Music Sues Triller For Copyright Infringement—Licensing Payments Allegedly Missed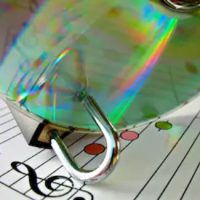 According to a report from TechCrunch, Sony Music has filed a copyright infringement lawsuit against Triller. Triller is a video sharing and social networking service with its main headquarters in Los Angeles, California. Sony Music claims that Triller stopped making its licensing payments. As a result of the default, Triller is allegedly in breach of copyright law. Below, our Florida copyright infringement lawyer discusses the intellectual property lawsuit in more detail.
Triller is a Competitor to the Social Media Giant TikTok 
TikTok is one of the most popular and fastest growing social media platforms. Triller is a direct competitor to TikTok. It is a video sharing platform and social networking application that shares some key similarities with TikTok. Most notably, both companies are focused largely on the sharing and distribution of short-form video content.
Copyright Allegations: Triller Stopped Making Licensing Payments in March of 2022 
The allegations raised by Sony Music allege that Triller has had a somewhat spotty record with making on-time licensing payments. However, Sony Music contends that Triller stopped making music licensing payments altogether in March of 2022. Sony Music alleges that it attempted to follow-up on the missed payments only to receive "near radio silence" from Triller. The company then terminated its licensing agreement with Triller in July. However, Sony Music contends that copyright protected music remains on the platform.
Original Music is Protected Largely by Copyright Law in the United States 
Music has tremendous value. It is one of the key parts of the entertainment industry. Original music is a form of intellectual property. Notably, music is protected largely by copyright law in the United States. As explained by the U.S. Copyright Office, there are actually two different types of copyrights that can protect music:
The Musical Work: Copyright law protects the musical work itself. It protects a song's underlying composition along with its lyrics.
The Sound Recording: Copyright law also protects an original sound recording. It protects the series of sounds created by an artist and a producer. 
Triller Claims it has Complied With the DMCA 
For its part, Triller released a brief response through its representatives. The company states that it believes that the issue at hand centers around less than 100 songs and that it can be resolved relatively quickly. Notably, Triller states that it complied with the requirements of the Digital Millennium Copyright Act (DMCA) and removed copyright protected music posted by third party users within 24 hours after receiving takedown notices. 
Consult with Our Florida Copyright Infringement Attorney Today
At Perkins Law, our intellectual property lawyer has extensive experience handling a wide array of copyright law matters. If you are dealing with a copyright infringement dispute involving licensing payments, we are here as a legal resource. Contact our law firm now to set up your strictly confidential initial legal consultation. From our Boca Raton legal office, we handle copyright infringement lawsuits in Broward County, Miami-Dade County, and Palm Beach County.
Source:
techcrunch.com/2022/08/30/sony-music-sues-triller-over-copyright-infringement-after-missing-payments/