Lakers Player Faces Copyright Infringement Lawsuit In Florida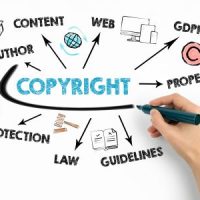 According to a report from Lakers Nation, NBA player Kendrick Nunn is facing a copyright infringement lawsuit from a photographer. Nunn was previously a member of the Miami Heat. He is being sued for copyright infringement in a South Florida court. Notably, the photograph in question is actually a picture of Nunn himself. Here, our Florida copyright infringement attorney provides a more detailed overview of the key issues at stake in this case.
Allegations: Nunn Improperly Removed a Photographer's Attribution 
Kendrick Nunn played for the NBA's Miami Heat for two seasons (2019-2020 and 2020-2021). Prior to the start of the 2019-2020 season, the Miami Heat retained a photographer named Steven Mitchell to take pictures of the players and the team at an event. Mr. Mitchell licenses his content through a New York-based company called Imagn Content Services, which is part of the USA Today Network.
The copyright infringement lawsuit filed in the United States District Court for the Southern District of Florida alleges that Nunn obtained a photograph of himself and posted it on social media without the authorization of Mr. Mitchell. Additionally, the photographer alleges that Nunn intentionally removed his explicit attribution and the credit that accompanied the image. He is now seeking damages through a copyright infringement claim.
 Photographer Seeking Statutory Damages and Injunction 
In the South Florida copyright infringement lawsuit filed against NBA player Kendrick Nunn, photographer Steven Mitchell is seeking both statutory damages and an injunction to stop further violations. The Copyright Act of 1976 allows parties to seek statutory damages in certain copyright infringement cases. In this lawsuit, Mr. Mitchell is seeking $150,000 in statutory damages. He is also seeking actual and punitive damages as well as an injunction (court order) to force Nunn to remove the allegedly offending material. No public comment has been offered by the former Miami Heat player.
A Copyright can be Held for a Photograph of Another Person 
One of the notable issues in this copyright infringement case is that Kendrick Nunn is being sued for posting a picture of himself. While it may seem somewhat counterintuitive, federal law is clear: It is possible to hold a copyright over a photograph of another person. The copyright for an image belongs to its creator. Under the law, the creator of the image is the person who took the photograph, not the person who appears in the photograph. While there are privacy laws that restrict the pictures that photographers can take and publicize, they are not at issue in this case. The photograph in question was taken at an official team event that was opened to the media.
 Set Up a Confidential Consultation with a South Florida IP Infringement Lawyer
At Perkins Law, our Florida copyright infringement attorney is a tireless, results-focused advocate for clients. If you have any specific questions about a copyright infringement case, we are here as a legal resource. Contact us now for a completely confidential case review. We represent professionals and businesses in copyright infringement cases throughout all of Southeastern Florida.
Source:
lakersnation.com/lakers-news-kendrick-nunn-being-sued-by-photographer-for-copyright-infringement/2022/07/04/