Your Guide To The Florida Deceptive And Unfair Trade Practices Act (FDUTPA)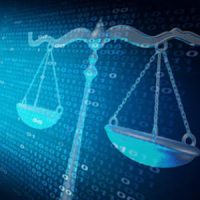 The Florida Deceptive and Unfair Trade Practices Act (FDUTPA) is a state law that protects consumers from deceptive commercial practices. The statute also protects competing businesses and organizations from "unfair competition." A company in Florida may have an FDUTPA claim against its competitor. In this blog post, our Florida unfair competition lawyer highlights five key things you should know about the FDUTPA.
The FDUTPA is Modeled After the Federal FTC Act 
Florida lawmakers created the state's Deceptive and Unfair Trade Practices Act by reference to the Federal Trade Commission Act (FTC Act). The FTC is the primary federal law that bars unfair methods of competition in interstate commerce. In interpreting the FDUTPA, Florida law instructs courts to refer to the FTC Act and relevant case law. 
The Law Carries a Private Right of Action (Private Parties Can Sue) 
Neither consumers nor businesses can file a lawsuit under the federal FTC Act. Only federal regulators can bring enforcement action. However, Florida state law is different. The FDUTPA has a so-called private right of action. Private plaintiffs can file a lawsuit directly against a defendant(s) for a FDUPTA violation. 
Competing Businesses may have Standing to Sue Under the FDUTPA 
Many FDUTPA cases are filed by consumers—either individuals or businesses. However, Florida courts have also ruled that competitors have standing to sue under FDUTPA. In other words, a business can bring a FDUTPA action alleging that it suffered harm due to a competitor's "unfair competition." You do not have to be a consumer of the defendant's goods or services to be eligible to file a claim. 
A "Deceptive" or "Unfair" Practice Could Result in Liability 
In Florida, a business or organization can be held legally responsible for a FDUTPA violation if it engaged in a "deceptive" or "unfair" commercial practice. To define these terms, Florida refers to guidance from the FTC Act and the FTC. Some notable examples of commercial practices deemed deceptive and/or unfair include:
The use of false statements in marketing/advertising;
Material misrepresentation or material omissions;
Certain bait-and-switch sales strategies;
Abusive or unjust conditions in contracts; and
Improper use of misleading fees.
Competitors Must Prove Actual Damages to Recover Compensation 
For competing businesses, bringing an unfair competition claim under the FDUTPA can be complicated. To establish a violation by a defendant, a plaintiff must prove a deceptive or unfair practice. To recover damages through a FDUTPA lawsuit as a competing business, a Florida company must also prove that it suffered "actual losses" as a result of the violation.
 Contact Our South Florida Unfair Competition Lawyer Today
At Perkins Law, our Florida unfair competition attorney has the skills and legal experience to handle all types of FDUTPA claims. If you have any specific questions about your rights or responsibilities under the FDUTPA, we are here to help. Contact our legal team today to request your confidential, no obligation initial case review. We represent clients throughout South Florida.
Source:
leg.state.fl.us/Statutes/index.cfm?App_mode=Display_Statute&Search_String=&URL=0500-0599/0501/0501PARTIIContentsIndex.html