Trade Secrets 101: A Guide to Securing Federal Legal Protection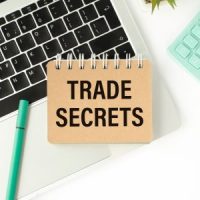 In 2016, the Defend Trade Secrets Act (DTSA) was signed into law by President Barack Obama. The DTSA allows an owner of a trade secret to file a federal lawsuit for harm caused by trade secret misappropriation. To obtain rights under the DTSA, there are specific requirements that must be satisfied. Here, our South Florida trade secret protection attorney provides an overview of the most important things you should know about securing federal legal protection for a trade secret.
Three Key Things You Must Prove to Secure Trade Secret Protection Under the DTSA 
The Existence of a Trade Secret—as Defined by Federal Law 
To qualify for federal trade secret protection, you first need to prove that you actually have a "trade secret" as defined by the DTSA. There are very specific requirements that must be satisfied. The DTSA characterizes a trade secret by information—a formula, design, process, method, etc.—that provides a distinct commercial edge because it is not commonly known or easily accessible. Here are two central requirements of a trade secret:
Economic Value: The information must have genuine economic value due to its secretive nature. You must be able to establish that there is a commercial advantage to secrecy.
Not Easy Public Access: Beyond that, the information must not be general knowledge and cannot be something that can be readily identified by those in the same industry. 
Reasonable Measures to Keep the Information Secret 
Beyond simply classifying information as a trade secret, businesses must demonstrate that they have taken practical steps to keep it confidential. If you have not taken proactive measures to keep information secret, you have no federal trade secret rights. Reasonable measures might include:
Implementing security measures like encrypted databases or password-protected files.
Having employees, partners, or third-party vendors sign non-disclosure agreements.
Regularly educating staff about the importance of protecting proprietary information and protocols for doing so.
Limiting access to the information, ensuring only essential personnel can access it.
The Bottom Line: A company in Florida that is seeking federal trade secret protection must be prepared to show that it has acted with prudence to protect the information. 
Timely Action Upon Discovering Trade Secret Misappropriation
You do not have an unlimited amount of time to bring a trade secret misappropriation claim under the DTSA. The law grants businesses the right to act against misappropriation only if they do so within the three-year statute of limitations. To be clear, the statute of limitations time frame starts ticking from the moment the misappropriation is discovered or, more importantly, when it should have been discovered. Quick, decisive action is a must.
Speak to Our South Florida Trade Secret Protection Lawyer Today
At Perkins Law, our Florida trade secret protection attorney is a skilled, trustworthy advocate for clients. If you have any questions about obtaining federal trade secret protection, our team can help. Contact us now to set up your fully private consultation. We handle trade secret cases throughout South Florida, including in Broward County, Miami-Dade County, and Palm Beach County.
Source:
americanbar.org/groups/business_law/resources/business-law-today/2016-september/explaining-the-defend-trade-secrets-act/