The Burger King Whopper Smaller than Advertised? Fast Food Company Faces Class Action Unfair Competition Lawsuit in Florida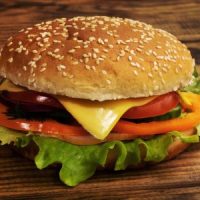 According to a report from USA Today, Burger King is being sued in Florida by a group of consumers that allege that the company's brand name burger "The Whopper" is actually much smaller than it is shown in advertising. Consumers alleged false advertising and violations of unfair competition laws, including the Florida Deceptive and Unfair Trade Practices Act (FDUTPA). Here, our Florida unfair competition lawyer explains the key things to know about the allegations raised in this case.
Allegations: Burger King Misrepresenting Size of Whopper (Company Denies Wrongdoing) 
A federal judge in Florida will allow a class action unfair competition lawsuit to move forward against the fast-food industry giant Burger King. The false advertising lawsuit accuses the fast-food chain of misrepresenting the size of its Whopper sandwiches in advertisements. More specifically, the claim argues that the pictures of the signature burger (The Whopper) in advertisements include nearly 35 percent more meat than is actually served. The class action claim covers consumers in nearly a dozen U.S. states, including Florida. For its part, the company denies any wrongdoing. It emphasizes that the food styling it uses is a common practice in advertisements.
 An Overview of Florida's Under Competition Law: The FDUTPA 
The FDUTPA (Florida Deceptive and Unfair Trade Practices Act) is a state law that is designed to safeguard consumers and help to ensure a fair and competitive marketplace. The law grants private individuals and businesses the right to file a lawsuit to seek financial relief for damages sustained as a consequence of deceptive and unfair trade practices. Here are some notable things to know about Florida's unfair competition law:
Prohibition on Deceptive and Unfair Practices: The FDUTPA bans parties from using deceptive and unfair methods of competition in commerce. The terms are defined in accordance with federal law (Federal Trade Commission Act). False advertising is a notable example of a FDUTPA violation.
Private Right of Action: One of the most important things to know about the FDUTPA is that the statute contains a "private right of action." In effect, this means that consumers and businesses affected by unfair practices have a right to file a lawsuit on their own—they do not need to wait for regulators to take enforcement action.
Recovery of Actual Damages is the Primary Remedy: Through a FDUTPA claim, a plaintiff that has sustained actual damages as a consequence of a deceptive or otherwise unfair practice has the right to seek compensation for those losses in a lawsuit.
 Get Help from an Unfair Competition Attorney in South Florida
At Perkins Law, our South Florida FDUTPA lawyer is a solutions-forward advocate for clients. Have questions or concerns about an unfair competition claim? We are more than ready to help. Reach out to us by phone or contact us online to set up your fully private consultation. From our law office in Boca Raton, we handle unfair competition cases throughout Southeast Florida.
Source:
usatoday.com/story/money/food/2023/08/30/burger-king-class-action-lawsuit/70717589007/