Trademark Law Watch: USPTO Issues Notice Of Proposed Rulemaking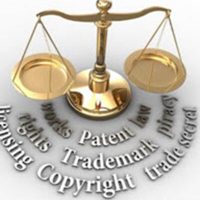 In December of 2020, the Trademark Modernization Act of 2020 was signed into law. Recently, the United States Patent and Trademark Office (USPTO) announced an official notice of proposed rulemaking. The federal agency is set to roll out several key regulations later this year. In this blog post, our Florida trademark & copyright infringement lawyers highlight the most important things to know about the USPTO's latest round of proposed regulations.
USPTO Guidance: An Overview of Three Proposed Regulations
 The USPTO has rolled out a wide range of new rules for trademark registration. The new regulations are designed to help effectively implement the updated statutory requirements of the Trademark Modernization Act (TMA). Here are three of the most notable proposed rules from the federal agency:
Two New Procedures to Cancel a Mark for Non-Use: Under the TMA, two new ex parte proceedings have been created that interested parties can use to file for the cancellation of a trademark for non-use. The expungement proceeding allows a third party to seek the cancellation of a trademark that was never used in commerce by the registrant. The reexamination proceeding allows third parties to seek the cancellation of a trademark that was not used in commerce before the relevant date.
A New Ground for Cancellation Before Registration: The proposed rules rolled out by the USPTO also include a new ground for cancellation before registration. An interested third party will be able to file a request with the Trademark Trial and Appeal Board (TTAB) to cancel a mark before it is registered on the ground that it is not being used in commerce. Under the USPTO's proposed guidelines, a party filing for cancellation on this ground must do so within three years of the date of registration.
Reduced Response Time for Official Office Action: Finally, the proposed USPTO rules will reduce the amount of time that parties have to respond to official office actions. There will now be a three-month limit to respond to an office action from the USPTO. Though, the proposed rules allow parties to seek one three-month extension. As of now, the new response time regulations are scheduled to be implemented in June of 2022.
The Trademark Modernization Acto of 2020 ("TMA") went into effect on December 18, 2021.
Schedule a Confidential Consultation with a Trademark Lawyer in Florida
At Perkins Law, our Florida trademark attorneys provide responsive, top quality legal representation to business owners and entrepreneurs. If you have questions about the USPTO's new regulations, we are here to help. Contact us now for a strictly confidential initial consultation. With a legal office in Boca Raton, we prosecute and defend trademark claims throughout South Florida, including in Deerfield Beach, Delray Beach, Coral Springs, Parkland, and Fort Lauderdale.
Source:
congress.gov/bill/116th-congress/house-bill/6196/text