What Are The Benefits Of A Professional Intellectual Property Audit?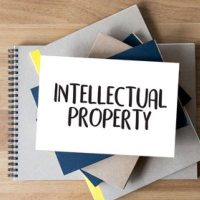 Similar to any other type of property, intellectual property (IP) is an asset. To take full commercial advantage of IP, it is crucial that businesses and entrepreneurs have a full and clear understanding of what exactly they own and control. An intellectual property audit can provide a reliable foundation. In this article, our Florida intellectual property audit attorney highlights the benefits of seeking a comprehensive IP audit from an experienced professional.
Intellectual Property Audit: Explained 
To start, it is important to understand what exactly an intellectual property audit is and how it works. As explained by the World Intellectual Property Organization (WIPO), an IP audit is a "tool for identifying your potential IP assets." Conducted by a skilled professional, an intellectual property audit provides stakeholders with all of the knowledge, resources, and information that they need to understand their IP rights as well as the opportunities and risks.
IP audits can come in several different forms, including general purpose (comprehensive) IP audits, event driven IP audits, and limited purpose IP audits. An intellectual property lawyer with experience conducting audits can prepare and carry out the right type of audit for your business and your objectives.
 Three Key Advantages of an Intellectual Property (IP) Audit 
Uncover Unused or Improperly Used Intellectual Property Assets 
A core part of a professional intellectual property audit is the identification of all IP assets—patents, trademarks, copyrights, trade secrets, etc—that are held by a business or organization. It is imperative that key decision-makers at a company have an in-depth knowledge of all IP assets. An intellectual property audit helps parties discover/uncover unused IP, under-used IP and misused IP. 
Clarify Ownership Rights and Value of Intellectual Property 
Another key advantage of a comprehensive and professional intellectual property audit is that it can help to clarify the scope of ownership rights. One of the central challenges of utilizing and protecting IP is knowing exactly what is owned. As part of clarifying and evaluating ownership rights, an IP auditor can also provide reliable information regarding the true value of IP. An IP valuation can help key decision makers understand the assets that they are working with. 
Proactively Identify Violations and Potential Threats to IP Rights 
Finally, an intellectual property audit can also help businesses and organizations proactively identify violations and potential threats. In many cases, companies need immediate action to preserve and protect their IP rights. By understanding the risks associated with IP, a business will also be in a better position to evaluate and manage potential litigation risks.
 Get Help from a Florida IP Audit Lawyer Today
At Perkins Law, our South Florida intellectual property attorney has the skills and experience to conduct comprehensive IP audits. Our firm will help you develop your IP rights and protect your brand. If you have any specific questions about intellectual property audits, we are available as a resource. Contact us today for your strictly confidential case review. From our Boca Raton office, our firm serves clients in Miami-Dade County, Palm Beach County, and Broward County.
Source:
wipo.int/sme/en/ip_audit/