How To Find The Right Trademark Law Attorney In South Florida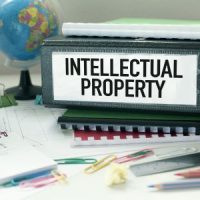 A trademark is an important form of intellectual property for many businesses and organizations in Florida. According to Statista, there are currently an estimated 2.6 million trademarks in force in the United States. A trademark lawyer can help clients develop and protect their IP rights.
At Perkins Law, we have built a comprehensive and cost-effective system called Trademark Genie® to better serve our clients. If you are looking for a trademark lawyer, it is crucial that you can find the right IP professional for your needs. Here are five traits to look for in a trademark lawyer.
A Local Connection 
If you are looking for a trademark law attorney in South Florida, you can benefit from an attorney who has local connections to the area. While there are state-based trademark rights in the United States, many trademark issues are handled at the federal level. Still, there can be major advantages to working with a local trademark attorney in South Florida. 
Relevant Legal Experience in Trademark Law 
Trademark law is complicated. An intellectual property attorney with the relevant legal experience and professional skill can make a tremendous difference. Whether you are looking to register a trademark, develop your IP rights, license a trademark, or you are stuck in a trademark infringement dispute, an experienced attorney can help. 
A History of Positive Client Testimonials 
The top trademark lawyers in Florida have a history of positive testimonials from their clients. Do not hesitate to ask a Florida trademark law attorney for testimonials and reviews from previous clients. The right trademark attorney is one who has delivered positive outcomes for clients in the past — ideally, clients with cases/issues that are similar to the one that you are dealing with. 
Personalized Attention 
Every trademark case is different. The reality is that one-size-fits-all answers are not good enough for intellectual property matters. Businesses, organizations, and entrepreneurs need personalized guidance and support from their trademark lawyer. A top Florida trademark attorney will put in the time and attention to detail to help you find the right path forward. 
Ability to Find Cost Effective Solutions 
For obvious reasons, no business or organization wants to spend an enormous amount of money obtaining, developing, maintaining, and protecting trademark rights. Trademark Genie® is our unique system that is designed to provide cost-effective, solutions-driven IP representation to our clients. During a confidential initial consultation, our South Florida trademark law attorney can review your case, answer questions, and help you devise a strategic approach to get the best outcome.
 Contact Our South Florida Trademark Lawyer Today 
At Perkins Law, our Florida intellectual property litigation lawyer has extensive experience handling trademark cases. If you have any specific questions or concerns about a trademark issue, we are here as a legal resource. Contact us today for a confidential case review. With an office in Boca Raton, we provide trademark law services throughout Southeastern Florida, including in Broward County, Palm Beach County, and Miami-Dade County.
Source:
statista.com/statistics/257500/number-of-trademarks-in-force-for-selected-offices/