Disney Denies Patent Infringement In 'Rise Of Resistance' Attraction Case, Files Counter Lawsuit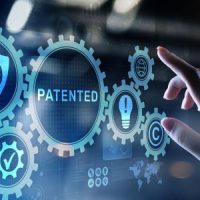 In October of 2012, Disney acquired Lucasfilm through a $4 billion cash and stock purchase. As part of the transaction, Disney obtained all of the intellectual property (IP) related to Star Wars. The company has developed many different Star Wars-related projects over the past decade—including the Star Wars: Rise of the Resistance ride, an attraction at Disney World and Disneyland.
Disney is now locked in a patent infringement lawsuit over the attraction. According to a report from Florida Politics, Disney recently filed court documents denying that it has violated patent rights in developing the Star Wars: Rise of the Resistance attraction. Here, our Florida patent litigation attorney details the key issues in this intellectual property case.
Allegations: Disney Violated Patent Protected Technology 
The Star Wars: Rise of the Resistance attraction made its debut at Disney World's Hollywood Studios in Bay Lake, Florida in 2019. It is a nearly 20-minute theme park ride that immerses park goers in some of the key scenes in the most recent series of Star Wars movies. Soon after the ride was opened to the public, Disney was sued for patent infringement by Raven Sun Creative, a "transformational experience" design agency based in New York.
According to the patent infringement lawsuit filed in a federal court in Florida, Raven Sun Creative alleges that Disney improperly used its proprietary, patent-protected technology without proper authorization. The patent infringement claim centers around a particular form of immersive technology that "lines up" a vertical-moving amusement park that the rider is in with related video that appears on a big screen.
Disney is Counter Suing to Have the Patent Declared Unenforceable
In a document recently filed in the Florida federal court, Disney emphatically denies that it engaged in patent infringement. As part of the defense, Disney is asking for the patent held by Raven Sun Creative to be thrown out (invalidated). The company claims that a top creative director at Raven Sun Creative was not forthright about his prior work with Universal Creative when filing the initial patent application.
As part of the intellectual property defense, Disney is filing a countersuit to have the Raven Sun Creative patent declared unenforceable. Notably, there are two common defenses to patent infringement. The first is non-infringement—that being that the conduct of the plaintiff does not actually violate a protected patent. The second defense is invalidity. A patent infringement claim can be defended on the grounds that the plaintiff's patent is invalid and therefore cannot be enforced.
Schedule a Confidential Consultation with a South Florida Patent Lawyer Today
At Perkins Law, our Florida intellectual property attorney has extensive experience handling patent litigation. Our firm represents both plaintiffs and defendants in patent infringement cases. If you are involved in a patent infringement case, we will protect your rights. Give us a phone call now or connect with us online to arrange your completely confidential case review. We provide patent litigation services throughout Southeastern Florida.
Source:
floridapolitics.com/archives/536802-disney-denies-rise-of-resistance-patent-infringement-points-to-universal/