What To Know About NFTs And Trademark Law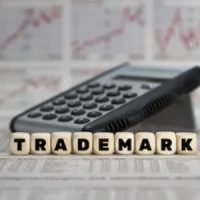 An NFT (non-fungible token) is a financial asset consisting of digital data stored on a blockchain. NFTs share some commonalities with cryptocurrency. Though, unlike cryptocurrency, NFTs are unique. They are not replaced. The market for NFTs has exploded. According to a report from Business Insider, the global value of NFTs surpassed $41 billion in 2021.
Because an NFT can be a valuable asset, protection matters. This raises an important question: Can you trademark an NFT? The short answer is 'yes'—but only if certain criteria are satisfied. In this article, our Florida trademark registration lawyer provides a comprehensive overview of the most important things that you should know about NFTs and trademark law.
Trademarks are an Important form of Intellectual Property Protection
The United States Patent and Trademark Office (USPTO) explains that a trademark is a form of intellectual property that brands can use to help customers identify them in the marketplace and distinguish them from competitors. Trademark filings for NFTs are skyrocketing. Finbold reports that nearly 1,300 NFT-related federal trademark applications were filed in 2021 alone. To be clear, not every NFT is eligible for trademark protection. For an NFT-related trademark application to be approved, the filing party must prove that:
They are using the NFT in commerce; and
The NFT is sufficiently distinctive.
Note: Trademark protection is not the only form of IP protection that may apply to an NFT. You may also be able to obtain copyright protection for a non-fungible token.
An NFT Collection May Receive Trademark Protection
 Notably, NFT collections may be trademarked. For example, the Bored Ape Yacht Club (BAYC), one of the most well-known NFT collections, was trademarked by its creator: Yuga Labs, Inc. Trademark protection is important for collections because they often signify a  brand name which will serve as a source signifier.
 What are the Benefits of Trademarking an NFT? 
The ownership of a specific NFT is recorded in the blockchain. A trademark registration can help to develop and enhance the value of an NFT. Here are three core benefits of trademark protection:
You can prevent any other party from registering a similar NFT;
You can increase consumer confidence in your brand; and
You can take legal action against a party that infringes on your trademark rights. 
How to File for Trademark Protection for an NFT 
To register a trademark for an NFT at the federal level, you will need to complete and submit a trademark application to the USPTO. Among other things, this requires proving that your NFT is truly distinctive and proving that it serves as a source signifier for market consumers. If you have any specific questions about an NFT-related trademark application, a lawyer can help.
 Call Our Florida Trademark Law Attorney for Immediate Help
At Perkins Law, our Florida trademark lawyer is dedicated to protecting the rights and interests of clients. If you have any specific questions or concerns about NFTs and trademark law, we are here to help. Call us now or contact us online to set up a confidential initial consultation. With a law office in Boca Raton, we provide trademark law services throughout Southeastern Florida and the United States.
Sources:
markets.businessinsider.com/news/currencies/nft-market-41-billion-nearing-fine-art-market-size-2022-1
finbold.com/u-s-nft-trademarks-applications-skyrocketed-400x-in-2021-with-15-registrations-daily-in-2022/