Employers Must Use New I-9 Form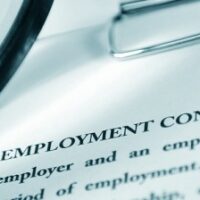 On March 8, 2013, the U.S. Citizenship and Immigration Services published a new I-9 Form for immediate use by employers. Form I-9 is used to verify the identity of the employee and that the individual is authorized for employment in the United States. Employers must keep a completed Form I-9 on file for each person on their payroll who is required to complete the form for three years after the date of hire or for one year after employment is terminated, whichever is later. Older I-9 Forms will not be accepted after May 7, 2013. There is a Spanish version of Form I-9; however, it may only be used by employers and employees in Puerto Rico. Employers and employees outside of Puerto Rico may reference the Spanish version but must complete the form in English to meet employment eligibility verification requirements.
L.A. Perkins is the founder and managing member of L.A. Perkins Law Firm PLLC in Boca Raton, Florida. L.A. focuses her practice on counseling, litigation and mediation in the areas of trademark and copyright law, employment law, and business disputes. You can reach L.A. at 561-910-8923 or lperkins@laperkinslaw.com.
Get the 2013 I-9 form now: