Proposed Reform: An Overview Of SMART Copyright Act Of 2022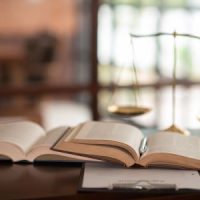 On March 18th, a bipartisan group of Senators introduced a key copyright reform package called the Strengthening Measures to Advance Rights Technologies Copyright Act (SMART Copyright Act). The bill is sponsored by Patrick Leahy (D-Vermont) and Thom Tillis (R-North Carolina).  Supporters of the Act state that the law is designed to modernize U.S. copyright law as it pertains to online service providers and content creators. In this article, our Florida copyright registration attorney highlights the key things to know about the SMART Copyright Act of 2022.
Background: Understanding the Digital Millennium Copyright Act (DMCA) 
The Digital Millennium Copyright Act (DMCA) is one of the most important federal laws requiring internet technology to conform to copyright rules. The DCMA set up the system whereby copyright holders could notify an online service provider of alleged infringement. This is why copyright protected material is often quickly taken down from websites such as Youtube, Facebook, and Twitter. The DMCA holds clearly that online service providers cannot be held directly liable for copyright infringement so long as they meet some basic standards of the law.
The SMART Copyright Act Seeks to Modernize Some Elements of the System 
The SMART Copyright Act seeks to clarify aspects of the DMCA that require online service providers to accommodate so-called standard technical measures (STMs). Currently, that term is used in the DMCA but is not well-defined. The proposed reform legislation would give the U.S. Copyright Office additional authority to determine what measures online service providers need to take to address copyright infringement without losing their liability protection. Online services providers that fail to comply with the standards could be hit with large statutory penalties under the proposed law.
 SMART Copyright Act is Still Making its Way Through the Legislative Process 
The SMART Copyright Act is not yet valid federal law. Indeed, it still has a ways to go before becoming law. That being said, the SMART Copyright Act has gained some key support in the early stages of the legislative process. Not only is it backed by a bipartisan group of high-ranking lawmakers, but it has also gained support from some of the most important stakeholders, including the Recording Industry Association of America, the National Music Publishers' Association, the Screen Actors Guild, and the Association of American Publishers. Still, the bill faces some significant pushback from big players in the tech industry. Our firm will keep a close watch on the SMART Copyright Act and all other developments in intellectual property law.
 Schedule a Confidential Consultation with a Copyright Lawyer in Florida
At Perkins Law, our Florida copyright law attorney has the legal expertise that you can rely on. If you have any questions about a copyright law case, we are here to help. Copyright cases are complicated. Give us a call or contact us online to set up your confidential consultation. With our office in Boca Raton, we are well-positioned to provide copyright law services throughout South Florida, including in Palm Beach County, Martin County, Broward County, and Miami-Dade County.
Source:
tillis.senate.gov/services/files/435EB2FD-145A-4AD6-BF01-855C0A78CEFC