A Trademark Battle With Oprah Winfrey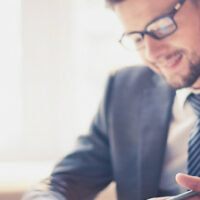 Recently, Oprah Winfrey won a 5 year trademark battle over the use of the slogan "own your power." In 2011, Simone Kelly-Brown, a life coach, sued Ms. Winfrey for using "own your power" on the cover of O, Oprah Winfrey's magazine, claiming she trademarked the phrase in 1996. In this case, the trademark suit brought by Ms. Kelly-Brown backfired on her as the appellate court held that the mark "own your power" is not distinctive and does not warrant trademark protection.
When you are considering the use of a slogan for your business, it is important to do your homework to make sure that you are not infringing on anyone else's rights and that you have a distinct trademark. This will avoid the waste of time and thousands of dollars in preparing marketing and advertising materials to then find out that the slogan or trademark you are so keen to use, is not a viable option or that you cannot keep other people from using the same slogan. A trademark attorney can assist with doing the necessary research so that you are apprised of the potential issues, if any, in using a particular slogan or trademark. A trademark attorney can also help you protect your rights in the trademark. The attorneys at Perkins Law have over 50 years of combined experience handling trademark matters and can assist you with navigating the waters in your choice of a slogan or trademark for your business and help you protect your trademark rights.