Federal Trademark Lawsuit Filed Against Band Using "Earth, Wind & Fire" Name in Florida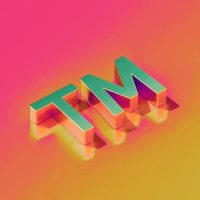 According to a report from the South Florida Sun Sentinel, a "legacy band" that claims association with the famed musical group "Earth, Wind & Fire" is facing a trademark infringement lawsuit in a federal court in Miami-Dade County. Here, our Florida trademark infringement claims attorney discusses the details of this case and explains the essential things to understand about the standard of proof in an infringement claim.
Georgia Based Earth, Wind & Fire Legacy Band Accused of Trademark Infringement 
Earth, Wind & Fire IP, LLC has filed a trademark infringement lawsuit against two promoters—a company called Substantial Music Group LLC and a company called Stellar Communications Inc. According to the allegations raised in the trademark infringement lawsuit, the defendants have
deceptively promoted and hired musicians—a few of whom had brief association with the band Earth, Wind & Fire—to perform the band's songs.
More specifically, the defendants are accused of using misleading text, imagery, and the band's name to boost ticket sales and prices. Earth, Wind & Fire IP, LLC contends that Substantial Music Group and Stellar Communications materially mislead consumers by subtly altering the show's title but retaining deceptive elements. The plaintiffs are seeking a number of different remedies, including injunctive relief and financial damages.
Understanding the Standard of Liability in a Trademark Infringement Claim 
In order to successfully claim trademark infringement, a claimant/plaintiff must satisfy specific criteria to demonstrate the defendant's actions caused confusion or deception. Here are some the key factors that courts consider when determining liability in a trademark infringement claim:
Strength of the Mark: The distinctiveness of the trademark plays a significant role in determining infringement liability. A strong, well-known mark has a higher likelihood of winning an infringement case as consumers are more likely to associate it with the original owner.
Similarity of the Marks: Courts examine the visual, phonetic, and conceptual similarities between the plaintiff's and defendant's marks. Greater similarity increases the chance of confusion, leading to a higher likelihood of infringement liability.
Proximity of the Products or Services: The closer the products or services offered by both parties are, the more likely it is for consumer confusion to arise. Courts assess whether the parties' goods or services are related or complementary.
Evidence of Actual Confusion by Consumers: Demonstrating instances of consumer confusion can strengthen an infringement claim. This evidence may include consumer testimonials, surveys, or instances where consumers mistakenly purchased a product or service due to the similarity in trademarks.
Call Our South Florida Trademark Infringement Law Attorney for Immediate Help
At Perkins Law, our South Florida trademark infringement attorney has the specialized knowledge, skills, and intellectual property law experience that you can trust in a complex case. We help businesses and entrepreneurs identify and protect their brand assets and enforce their rights. Reach out to us by phone or contact us online to set up an appointment with an experienced attorney. From our Boca Raton office, we are well-situated to handle trademark infringement matters throughout Southeastern Florida.
Source:
sun-sentinel.com/2023/03/10/earth-wind-fire-accuses-legacy-band-of-trademark-infringement-in-advance-of-south-florida-shows/