How Do I Defend My Trademark Against an Attempted Cancellation?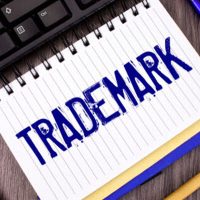 The International Trademark Association (ITA) defines a trademark cancellation as the "removal of a trademark registration from the register." Is an individual, business, or organization taking action to attempt to cancel a trademark that you own and control? It is imperative that you know how to effectively respond. Within this article, our Florida trademark protection lawyer discusses the steps that you should take to defend your trademark against an attempted cancellation.
Step #1: Know the Grounds for the Attempted Cancellation 
Defending your trademark against cancellation is crucial to protecting your IP rights and your brand identity. The first step to effectively defending an attempted cancellation is understanding the ground that the petition is raising. Common grounds to cancel a trademark include:
Abandonment or Nonuse: If you fail to use your trademark for an extended period or demonstrate an intent to abandon it, your trademark may be challenged on the grounds of abandonment or nonuse.
Likelihood of Confusion: Your trademark may be challenged if it is too similar to an existing trademark, causing a likelihood of confusion among consumers regarding the source or origin of the goods and services.
Generic or Merely Descriptive: If your trademark is generic, meaning it is commonly used to describe the product or service, or if it is merely descriptive without having acquired a secondary meaning, it may be subject to cancellation.
 Step #2: Get Organized (Carefully Gather Relevant Documents, Records, and Evidence) 
To successfully defend your trademark, you must gather all relevant documents, records, and evidence that support your case. Relevant evidence may include proof of continuous use of your trademark, marketing materials that show distinctiveness, and any evidence that demonstrates consumer recognition of your brand.
 Step #3: Seek Professional Help from a Top Rated Florida Intellectual Property Attorney 
You do not have to take on the trademark cancellation process alone. Enlisting the help of a top rated Florida intellectual property attorney can provide invaluable assistance in defending your trademark. An experienced attorney will evaluate the strength of your case, guide you through the process, and represent your interests with skill and professionalism.
 Step #4: File an Answer to the Trademark Cancellation Petition 
Upon receiving a trademark cancellation petition, you must file an answer in a timely manner. The answer should address each allegation in the petition and present your defenses. With guidance from a top-rated Florida trademark law attorney, you can prepare a strong and compelling legal argument that supports your position. Filing a well-prepared answer is crucial to effectively defending your trademark and maintaining your brand's protection.
Consult With Our South Florida Trademark Protection Lawyer Today
At Perkins Law, our Florida trademark protection attorney is a knowledgeable and experienced advocate for businesses and entrepreneurs. If you have any specific questions or concerns about defending your trademark rights against an attempted cancellation, we are more than happy to help. Contact our law firm today for a strictly private consultation. We handle trademark cancellation proceedings in Palm Beach County and throughout all of South Florida.
Source:
inta.org/topics/cancellations/#:~:text=A%20cancellation%20is%20the%20removal,or%20with%20the%20responsible%20court.