Four Steps That Florida Companies Can Take To Protect Their Trade Secret Rights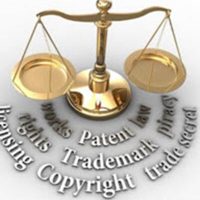 A trade secret is a form of intellectual property. Companies have a legal right to protect their rights to protect their trade secrets under both state law and the federal Defend Trade Secrets Act (DTSA). However, trade secrets are only legally protected if businesses take proper steps to keep the sensitive information confidential. You cannot protect a trade secret that is not actually a secret at all. Here, our Florida trade secret protection lawyer highlights five steps that companies in Florida can take to protect trade secrets.
Identify What Needs to Be Protected 
Protecting trade secrets starts with knowing what needs to be protected. Companies should be aware of all the important information—formulas, practices, business processes, etc.—that needs to be kept confidential. You cannot effectively protect trade secrets without a comprehensive inventory. Under both Florida law and federal law, there is no trade secret protection for companies that fail to take reasonable steps to keep sensitive information confidential. 
Use Non-Disclosure Agreements (Employees, Contractors, Etc.) 
To effectively protect trade secrets, companies should use well-crafted non-disclosure agreements. These agreements should clearly indicate that the signer (an employee, an independent contractor, a third-party company, etc.) is agreeing to keep trade secrets confidential. A properly drafted trade secret non-disclosure agreement is legally enforceable in Florida. 
Implement Proper Business Practices to Keep Information Confidential 
As noted previously, Florida state law and the DTSA provide trade secret protection only to businesses that take "reasonable measures" to keep sensitive information confidential. If a business does not have adequate internal practices in place to protect its trade secrets, a Florida state court or a federal court may rule that it has no right to bring a trade secret misappropriation claim. What constitutes reasonable measures depends on the specific nature of the trade secret in question. 
Be Proactive: Take Legal Action Against Trade Secret Misappropriation 
Finally, businesses must be proactive when trade secret misappropriation is suspected. This is important for a number of different reasons. To start, it is important to remember that a trade secret is only valuable to the extent that it is confidential. When information becomes widely known, it may be impossible for a business to regain its intellectual property. In general, it is best to seek an immediate injunction to stop trade secret misappropriation. Additionally, courts are far more likely to rule in a plaintiff's favor in a trade secret misappropriation case if that plaintiff took immediate action to challenge the alleged violation of its rights.
Call Our South Florida Trade Secret Protection Lawyer Today
At Perkins Law, our Florida trade secret protection attorneys have the professional skills and legal expertise that you can rely on. If you have questions about a trade secret misappropriation claim, we can help. Contact our legal team now for a fully confidential, no obligation case evaluation. We provide IP law representation throughout South Florida, including in Boca Raton, Deerfield Beach, Delray Beach, Pompano Beach, Fort Lauderdale, Hollywood, Miami, and West Palm Beach.
Source:
congress.gov/bill/114th-congress/senate-bill/1890