Louis Vuitton Pays Nearly $1 Million In Copyright Infringement Case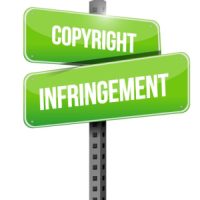 According to reporting from HypeBeast, Louis Vuitton—the famed fashion design company with headquarters in Paris, France—will pay nearly $1 million as part of a copyright infringement case. The copyright claim was filed by fashion designer Jocelyn Imbert, who worked with Louis Vuitton decades ago but recently noticed that the company was still using some of her innovative designs without authorization. In this article, our Florida trademark & copyright infringement attorney highlights the key things to know about this copyright case and IP rights for fashion designs more generally.
Copyright Infringement Allegations: Unauthorized Use of Fashion Design
 Jocelyn Imbert is a fashion designer. In 1988, she designed a stylized lock for some of Louis Vuitton handbags called the LV Tournant. There was a dispute over the rights for this design back in the early 1990s. In 1992, a court determined that Louis Vuitton and Jocelyn Imbert had a valid licensing contract regarding the LV Tournant. As a result, the fashion company was able to keep using the LV Tournant lock. However, it had to pay Ms. Imbert approximately $83,000 in compensation each time it used the stylized lock on a new line of handbags or other products.
It was not until 2014 that Ms. Imbert reportedly noticed that the LV Tournant lock was being used in a new line of Louis Vuitton handbags that she was not familiar with. She had not received any copyright licensing payment for the handbags in question. She filed a copyright infringement claim against the luxury fashion brand. The intellectual property claim has now been settled by the parties for approximately $990,000.
Innovative Fashion Design may be Protected by Copyright Law 
Fashion is one of the most important industries in the United States. Recent surveys put the total size of the American fashion industry above $400 billion. An innovative fashion design is a form of intellectual property. The design may be protected, at least in part, by federal copyright law. Indeed, copyright laws protect certain aspects of innovative fashion designs. Most notably, a fashion designer or fashion design company can get copyright protection for:
Sketches;
Graphic designs; and
Textile designs that show sufficient creative expression.
Beyond copyright law, fashion designers may also have protection under trademark law. Trademark laws (trade dress) provide intellectual property protection to brand-associated elements that serve as a source-signifier for fashion. For example, a logo on shoes—such as the famed Nike swoosh—is protected by trademark law. Trademark law can also apply to some other innovative design elements that may not be protected by copyright law.
Schedule a Confidential Consultation with a Florida Copyright Infringement Lawyer
At Perkins Law, our Florida IP law attorney has deep experience handling copyright infringement claims. If you are locked in a copyright infringement claim, we can help. Contact our law firm today to set up your confidential initial appointment with an intellectual property lawyer. From our Boca Raton office location, we provide copyright law representation throughout South Florida, including in Jupiter, West Palm Beach, Fort Lauderdale, Miami, and Miami Beach.
Source:
hypebeast.com/2022/3/louis-vuitton-loses-copyright-infringement-lawsuit-ordered-1-million-usd-payment-news