Reasonable Doubt: An Overview Of The Jay-Z/Damon Dash NFT Litigation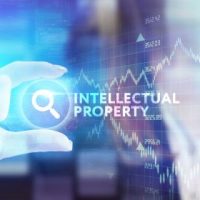 Investment interest in non-fungible tokens (NFTs) has skyrocketed. According to a report from CNBC, trading in NFTs jumped a stunning 20,000 percent in 2021. It is now a multi-billion dollar industry. With the rise of NFTs has also come an increase in NFT-related litigation. One of the most high profile cases involves a still-ongoing legal dispute between Roc-A-Fella Records and one of its co-founders, Damon Dash. In this blog post, our Florida intellectual property litigation lawyer provides a more detailed overview of the NFT intellectual property dispute.
Background: Damon Dash Tried to 'Mint' and Sell Jay-Z Album NFT in 2021 
Damon Dash is the co-founder of Roc-A-Fella Records, one of the most prominent record labels in the hip hop industry. The company was founded with rapper Jay-Z and Kareem Burke. In June of 2021, Damon Dash, in his personal capacity, tried to 'mint' an NFT associated with Jay-Z's 1996 album 'Reasonable Doubt.' In the most straightforward terms, 'minting' an NFT encodes it in a blockchain and makes it purchasable.
Lawsuit: Copyright Violation, Album Was a Corporate Asset and Not a Personal Asset
Soon after the proposed minting of an NFT for the 'Reasonable Doubt album was announced, Roc-A-Fella Records filed a lawsuit in a New York federal court against co-founder Damon Dash. The company argued that Mr. Dash had no right to offer an NFT of the album. In its legal complaint, Roc-A-Fella Records argued that the album—and the intellectual property (IP) that is related to it—constitutes a corporate asset. The company argued that Mr. Dash was violating the corporate copyright by attempting to mint and sell an NFT of the album. In effect, the record label contends that Mr. Dash has no right to offer the NFT or other products/services related to the 'Reasonable Doubt' album on his own.
 New York Court Blocks the NFT Auction 
After reviewing the complaint, a federal court in New York State made an initial ruling in favor of Roc-A-Fella records. A judge issued an injunction in the form of a temporary restraining order. Among other things, the temporary restraining order prohibited Damon Dash from going forward with the NFT mint and taking any other action that could potentially infringe upon the Reasonable Doubt copyright. However, the parties have since come to a settlement agreement which stipulates that while Dash can sell his stake in Roc-A-Fella Records, he cannot sell or dispose of any property interest in Reasonable Doubt, including the albums IP rights. The settlement agreement also spells out Roc-A-Fellas corporate rights including the exclusive copyright ownership to Reasonable Doubt album. Further, the agreement jointly dismissed all claims brought by Roc-A-Fella without prejudice.
 Contact Our South Florida Intellectual Property Attorney Today
At Perkins Law, our Florida intellectual property lawyer is a skilled, solutions-focused advocate for individuals and businesses. If you have any specific questions about non-fungible tokens and IP rights, we are here to help. Reach out to us by phone or send us a direct message to set up a confidential appointment with an intellectual property lawyer. From our Boca Raton law office, we provide IP services throughout Southeastern Florida and from coast to coast in the United States.
Sources:
complex.com/music/jay-z-dame-dash-attempting-reach-settlement-reasonable-doubt-nft-lawsuit
cnbc.com/2022/03/10/trading-in-nfts-spiked-21000percent-to-top-17-billion-in-2021-report.html