Tiger King Lead Files Copyright Infringement Lawsuit In Florida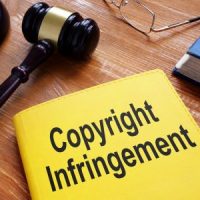 According to a report from The Oklahoman, Joe Exotic, the lead of the hit Netflix show the 'Tiger King', has filed a copyright infringement lawsuit in Florida. He is currently serving a 21-year prison sentence. Joe Exotic alleges that a songwriter in Florida violated his copyright due to the alleged release of a song. Within this article, our Florida copyright infringement attorney provides a more comprehensive overview of the allegations and the relevant legal standard.
Allegations: Copyright Infringement for including Unreleased Song on Album
 Vince Johnson is a songwriter in Florida. He is being accused of copyright infringement. Tiger King lead Joe Exotic—who goes by his legal name Joseph Maldonado in the intellectual property lawsuit—argued that Mr. Johnson released a copyright-protected song called "I Saw a Tiger" without authorization. Although it is uncontested that Mr. Johnson wrote the song, Mr. Exotic contends that Mr. Johnson signed away all rights to the songs created for him and contracted to keep his involvement secret. The  "I Saw a Tiger" song went viral at the same time the Netflix series went viral. In the lawsuit, Mr. Maldonado is seeking a permanent injunction to prevent the defendant from using the song as well as the payment of several hundred thousand dollars of damages. The lawsuit is currently pending in a federal court in Florida. No determination on the merits has been made.
Original Songs are Largely Protected by Copyright Law 
Music is a form of intellectual property. Indeed, it is one of the most important forms of commercial IP in our economy. Statista reports that the annual value of the U.S. music industry is now north of $8 billion. Original songs are primarily protected by copyright law. Notably, when a person creates an original musical composition (new song), they may actually be creating two separate copyrights:
Musical Work: A musical composition itself can be protected by copyright law. A person,  business, or other entity can control the copyright for the underlying elements of the composition, including the song lyrics.
Sound Recording: A sound recording itself is also covered by copyright law in the United States. A musical artist or other entity can hold a copyright for a sound recording, with or without the copyright for the underlying musical work.
Copyright Registration is Not Required—But it is Very Important 
A copyright exists from the moment that an original work—including a new song—is created. You are not required to take any specific steps to control a copyright for an original work of authorship. However, copyright registration is still very important. As a general rule, you cannot file a copyright infringement lawsuit in federal court unless you have registered the copyright. Your rights exist without copyright registration—but you need to register to be in the best position to legally assert them.
 Consult With a Copyright Infringement Lawyer in Boca Raton, Florida
At Perkins Law, our Florida copyright infringement attorney is standing by, ready to protect your rights and help you determine the best approach to your case. If you have questions about copyright law, we can help. Contact us now to set your confidential consultation with a top copyright infringement lawyer. We provide intellectual property representation throughout South Florida, including in Broward County, Palm Beach County, and Miami-Dade County.
Sources:
oklahoman.com/story/news/2022/09/21/joe-exotic-files-copyright-infringement-lawsuit-over-tiger-king-songs/69507340007/
krmg.com/news/fox23-investigates/i-have-been-so-exploited-joe-exotic-sues-musician-over-copyright-infringement/P7WHUHT4ZFHUVMCLTHOIU62WSA/