Copyright Law: Four Things To Know About The CASE Act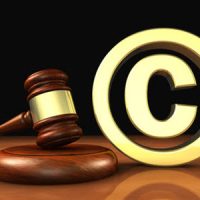 As part of December's COVID-19 relief package, congress passed the Copyright Alternative in Small-Claims Enforcement Act of 2020 (CASE Act). The law creates a federal Copyright Claims Board empowered to hear infringement claims up to $30,000. The statute offers both potential advantages and drawbacks for copyright holders and alleged infringers. In this article, our Florida copyright registration lawyers highlight four of the most important things you should know about the CASE Act.
The CASE Act Creates a Small Claims Court of Copyright Holders 
The CASE Act is designed to provide additional access to the legal system for small copyright holders. In a 2013 government report, the Copyright Office noted that the costs associated with federal litigation makes it challenging for small copyright holders to take enforcement action against infringers. In some cases, the cost of filing a lawsuit is greater than the value of the underlying claim. Under the CASE Act, the United States Copyright Office has been instructed to create a Copyright Claims Board as a lower cost alternative to hear smaller disputes. 
The Copyright Claims Board Can Hear Cases Up to $30,000 
Only small claims should be brought before the administrative body. The Copyright Claims Board can award a maximum of $30,000 in total damages in any infringement case. The maximum amount of statutory damages is capped at $15,000. For larger copyright infringement cases, federal litigation is still the appropriate remedy. 
Alleged Infringers Have the Right to 'Opt-Out' 
Neither party is required to use the small claims process. A copyright holder can also file a lawsuit to stop infringement. Additionally, defendants are allowed to opt-out of the administrative process. After receiving written notice that a small copyright claim was filed, an alleged infringer has 60 days to opt-out of the process. If they fail to act then the Copyright Claims Board will take jurisdiction over the case. Depending on the specific circumstances, it may or may not be in a defendant's best interests to opt-out of the small claims process.
Copyright Claims Board Decisions are Subject to Limited Appeal Rights 
Once the small claims process begins, both plaintiffs and defendants will forego their right to a jury trial. Notably, the CASE Act narrows appeal rights. The decision of the Small Claims Board can only be reviewed on very limited grounds, such as fraud or material misrepresentation. Neither party has the general right to appeal the decision to federal court.
Get Help from a Copyright Law Attorney in South Florida
At Perkins Law, our Florida copyright lawyers are experienced, reliable advocates for our clients. We will protect your rights and help you find the most effective solution. If you have any questions about your rights or obligations under the CASE Act, our team can help. Contact us now for your fully confidential copyright law consultation. With a law office in Boca Raton, we handle intellectual property cases throughout Southeast Florida, including in Miami, Fort Lauderdale, and West Palm Beach.
Sources:
copyright.gov/docs/smallclaims/usco-smallcopyrightclaims.pdf
copyright.gov/newsnet/2020/866.html#:~:text=Late%20last%20night%2C%20Congress%20passed,the%20Consolidated%20Appropriations%20Act%2C%202021